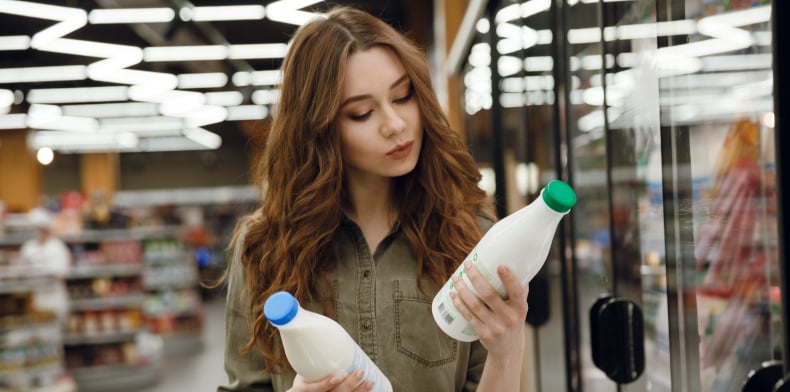 WordPress has democratised website marketing for millions of businesses. But there comes a time when a business starts demanding more from their CMS.
HubSpot vs. WordPress
Before we start comparing HubSpot CMS with WordPress, we need to get one thing out of the way – CMSs aren't created equal. Each CMS is built with a specific function in mind, so the first thing you need to consider is what do you need your CMS (and by extension, your website) to do?
Do you want it to be a brochure? Or an eCommerce store? Or a lead gen tool? What matters most to your business?
These questions alone will help you narrow down the CMSs on the market. For example, if you want an eCommerce store, don't worry about HubSpot and WordPress, try Magento instead. But if you're torn between these two giants of the market or, as we've seen with some of our clients, starting to outgrow WordPress, we can help you pick.
Let's start with an overview.
Key Features: HubSpot CMS
Support

Security

Optimisation
HubSpot is a commercially driven CMS, so they stand by their product. This means you get 24hr support, 365 days a year from the company that makes the foundations of your website. You also get the security you'd expect from other online products, like PayPal or Spotify.
HubSpot also understands that you need to look your best in front of your customers. So, they make optimisation a standard right out of the box. This means images are optimised and your site is fast and responsive, so your customers get the experience they expect.
Key Features: WordPress
Versatility

Accessibility

Customisation
WordPress is an open source software project. This means that you can benefit from a passionate community who can create any plugin your website needs to do its job. This gives you the potential to create a website that does almost anything. As an open source project, it's also very cheap and has an easy-to-navigate marketplace that makes it easy to find the plugins you need.
All of this means that WordPress offers the customisation that businesses with a unique route to market need. You can create the experiences you want and the functionality you need, thanks to the wide variety of options available.
Now we've lined up our CMSs, let's go head-to-head.
Commercial Applications vs. Open Source Applications
When businesses first start, getting a website up and running quickly and cost-effectively can provide astonishing commercial benefits. The ability to go from an office and a telephone to having a platform that engages the whole world is what makes websites such powerful marketing tools.
WordPress gives you the ability to put your company online fast. HubSpot, on the other hand, expects more from you. In addition to a higher upfront cost, you need to set up your site in the way HubSpot would like you to. But it does give you excellent support.
As an open source project, you can't go to WordPress and ask for help when your website starts playing up. As a commercial application, HubSpot needs to make sure that its product delivers to a higher standard than that of a community-supported product.
If your business has the internal skills to maintain and develop a website, and you need it up and running fast, WordPress could be effective. But, if you're uncertain, unable, or not prepared to do so, you may find HubSpot more effective.
Templates
Websites that use templates often have an "out-of-the-box" look about them, but they are useful tools for businesses to create websites that look the part. When comparing HubSpot's and WordPress's template options, it's clear that WordPress offers more.
As one of the market giants, WordPress offers thousands of user-created templates to choose from. This means your site has the potential to look unique. HubSpot templates have less variety but cover the bases. Without additional developer support, a HubSpot website is pretty easy to recognise.
To make website building easier and more cost effective, HubSpot comes bundled with CDN, SSL and responsive templating language. Plus it means you're better optimised for SEO from the get go. Your site is secure, mobile-ready and fast without the need for extra development time.
Built for blogging
WordPress was created for bloggers. As such, it has powerful and intuitive blogging tools from What You See Is What You Get (WYSIWYG) applications for blog creation, to backend organisation for categories and post listings.
HubSpot, on the other hand, is a commercial application. As such, it includes features that go beyond blogging. So, if you just want to blog, you need to question the additional costs of having HubSpot.
But, if your blogging strategy is to drive traffic and generate leads, HubSpot includes a variety of handy features as standard to help make your blogging efforts more commercially viable. These include:
Calls to action

Lead generation forms

Multi-language content

Smart content (website personalisation)

Website and marketing analytics
You can get most of these features in WordPress as plugins, but HubSpot provides them all for you. In addition to these buyer-centric features, HubSpot has easy-to-manage content staging, which makes it simpler to update or replace your content.
The question of cost
At the time of writing, HubSpot CMS costs £245 a month.
To get WordPress up and running on a server, it'll set you back about £9 a month, on average.
But that's just to get it up and running. After considering the costs of setting up plugins to get the functionality, optimisation, and features of HubSpot CMS and paying someone to look after your WordPress infrastructure, it can cost almost as much. And even if you do save money, you won't get the commercial support HubSpot offers.
You can't beat commercial support
HubSpot supplies solutions for businesses. As such, they understand the importance of having an asset that doesn't just work, but provides long-term, lasting value. With this commercial vision in mind, HubSpot provides consistent and proactive support for all its users.
What does this mean?
This means that you don't have to update a plugin or some other feature of your website. HubSpot takes care of it. It also means that your site isn't vulnerable.
One of the challenges of using WordPress plugins is that they're vulnerable to cyberattacks and the people that make those plugins have no obligation to you to keep their plugins up to date. Hubspot needs your business to succeed for it to succeed, so they make sure vulnerabilities are monitored and patched quickly.
Finally, this means that if you get stuck, you have someone to turn to. Whatever the issue is, big or small, you can turn to HubSpot Support for help. Your developers get to spend more time making your site better - not just keeping the lights on.
So, if you want your website to facilitate business growth, you need to give your developers the time they need to help your site do that.
The Verdict
As we mentioned at the top of this article, the question of HubSpot CMS vs. WordPress comes down to what you want your website to do. If you need your website to showcase great writing or perform functions that sit outside the norm, WordPress is a versatile and effective tool.
If you want your website to be a key lead generation tool that provides commercial value, HubSpot is a cost-effective platform that scales with your business. It's tied to a great CRM, service platform, and marketing automation suite ­– all of which work together to help you achieve your business goals.
Serious businesses need a serious CMS. To find out whether it's time to switch it up, ask yourself these two questions: What's most important to my business? Is my current CMS really helping me achieve that?