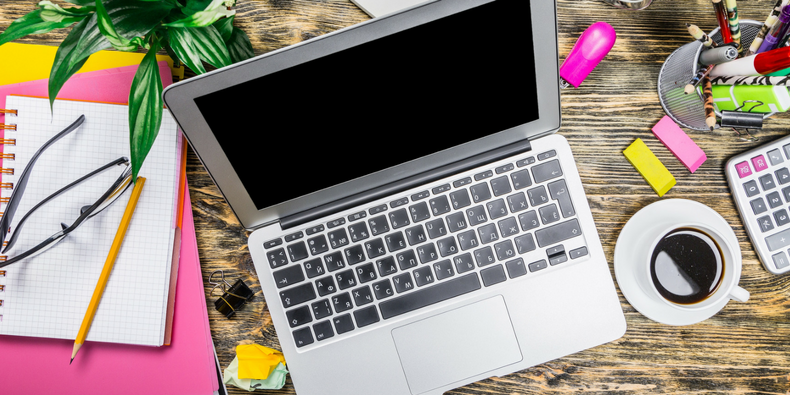 Content marketing continues to be ubiquitous in the B2B marketing industry, with more than 9 out of 10 B2B marketers actively engaged in content marketing activity. Worryingly though, less than a quarter have achieved more than moderate success with it – how can you ensure better results this year?
1. Update old posts
Some things deserve to be relegated to the past: nu-rave, Joey Barton, serving food on slate, MySpace, 2018's already shattered New Year's resolutions. Your old content however, shouldn't be forgotten and could still play a large part in this year's content marketing strategy.
You can achieve a quick boost to organic traffic of up to 402% month-on-month by simply updating previous blog posts because Google automatically prioritises newly published content, assuming it to be more relevant.
To ensure you get maximum ROI, look for articles that still achieve good levels of traffic, as they clearly answer common pain points for your customers. Don't worry if they aren't highly-converting pieces of content, updating them to include up-to-date insights and newer inbound marketing tactics should ensure a higher conversion rate.
And don't be afraid to mix things up by rewriting existing CTAs or offering newer, and more relevant, downloadable content.
This has proved to be a successful tactic, with 74% of bloggers who update previous posts reporting strong results.
2. Be authentic
Let's be honest, the majority of B2B buyers don't really trust what brands say about themselves, and they certainly don't trust anything that is explicitly an advert – in fact, less than half of consumers trusting online or mobile ads.
The only sure-fire way to solve this in the long-term is a commitment to being more authentic and transparent about your operations. The more brands that approach communications with integrity, the quicker consumer trust will be won back – so we encourage all businesses to place authenticity at the heart of your brand in 2018.
If you're looking for results in the short term, you can add transparency and authenticity to your marketing activity by focusing on user-generated content, such as reviews or recommendations. A substantially higher percentage (66%) of consumers trust opinions from other consumers, especially those of people they know (83%).
3. Embrace video content
This is hardly revolutionary insight, but video (particularly live video) is without a doubt the future of content marketing, and the statistics almost speak for themselves:
Despite it being a well-known fact that video content achieves a high level of engagement, many content marketers have found the lack of access to in-house video production to be an insurmountable stumbling block – until now.
Hubspot reports that just under half of B2B marketers are planning to add YouTube or Facebook video to their mix in 2018, meaning brands who fail to embrace video content for another year could find themselves lagging behind competitors.
Outsourcing work to video production studios could help in the short-term, but, with Cisco predicting a whopping 82% of all internet traffic will be video by 2021, taking on new team members or reskilling your existing workforce could prove prudent as the trend towards video doesn't show any signs of slowing down.
4. Get better at being social
Once thought of as a fad or purely recreational, social media is quickly becoming a legitimate source of information, with approximately 62% of adult individuals getting their news from social networks.
The door is definitely open for B2B marketers to connect directly with their target audience, because 74% of people now use social channels like Facebook for professional purposes. But first you'll need to overcome your social media shortcomings.
Only 45% of B2B marketers feel their efforts on social networks are actually successful. That's despite 92% of marketers believing it's an important tool for their business and using an average of 6 channels to distribute content.
5. Commit to writing the right content
With content marketing becoming so widespread, perhaps it was inevitable that a deluge of subpar content flooding the B2B space would inversely affect engagement rates. Lo and behold, research shows that as more content is published on a topic, each piece gets fewer shares on average.
When you're working in a competitive niche this can be tricky for even the most experienced marketers to navigate, and the industry has changed dramatically in a short time to combat the issue.
Blogging remains relevant, with 53% of marketers considering it their top content priority, but research shows a drastic trend towards long-form content and since 2014 the average blog post is up 41% to a whopping 1,142 words.
Whereas, previously, bite-sized chunks of insight were considered valuable to consumers, B2B decision-makers now favour the convenience of having more information per piece of content –this more in-depth approach proving to generate 9x more leads.
Your content strategy shouldn't rely solely on blogging, and a diverse mix of content will help achieve better results, for example:
6. Remember the 30-second rule
Whether you're developing strategy or actually creating content, there's one statistic that is vital for your success:
The average consumer spends just 37 seconds reading a blog post or article.
This effectively means you have just over half a minute to convince your reader to take the next step in the customer journey, hence the 30-second rule. One of the biggest obstacles you'll face is clearly communicating your message to consumers who are merely skim-reading the content.
Using data to identify popular topics and highly-converting posts can help fuel your content strategy and ensure it's always relevant to your audience. It's equally important your content serves consumers at every stage of the customer journey, with the next step clearly identifiable at first glance.
Setting yourself the intention of improving your B2B content marketing in 2018 is an admirable goal and feels like a no-brainer when success demonstrably delivers more leads, conversions and sales. Sadly, like most New Year's resolutions, it's much easier said than done.
Not only do you need to be an effective storyteller, but you also need to understand and apply content marketing strategy to your own operations – including, but not limited to, aspects of data science, PR, SEO, behavioural science, psychology, sociology and sales.
To help yourself succeed click here to download our ebook and discover the basics behind creating better performing content marketing.