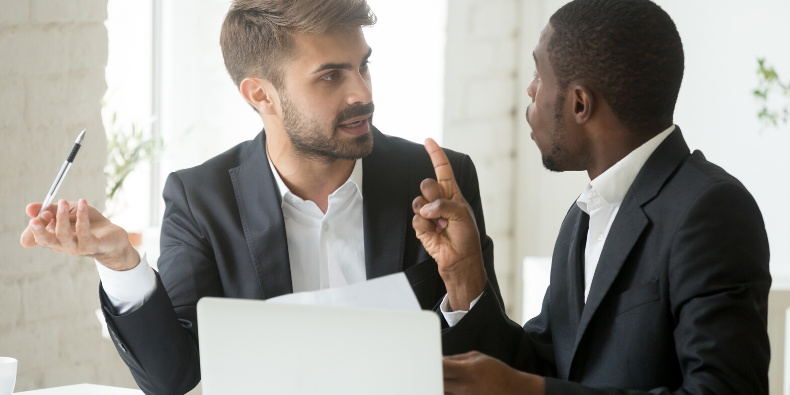 The economy is in a constant state of flux. There are good times and there are bad times; periods of global recession and periods of prosperity.
We can't predict what will trigger the next financial crisis or which factors will combine to improve the broader economic outlook. What we do know is that well-run businesses have a far better chance of not only surviving difficult periods but thriving when the good times return.
Why? Because they're able to maintain normal operating standards regardless of outside economic pressures.
Key to this is marketing. According to recent studies, companies that invest in advertising and promotional campaigns during recession are rewarded with positive return on investment (ROI). So, far from slashing marketing budgets, business leaders concerned with the long-term health of their organisations should view tough times as an opportunity to grow.
When disaster strikes and you're faced with significant cuts to your marketing budget, these three arguments will help you demonstrate the value of marketing to stakeholders.
Three arguments for increasing investment in marketing during periods of uncertainty
1. Gain a competitive advantage
When facing sustained periods of economic decline, most organisations rein in their marketing spend. They believe that research and development, quality assurance, production, and similar business functions represent safer investments than, say, inbound marketing. Especially when consumer spending is low.
However, there's an obvious downside to this approach. If a company retreats from the marketplace it becomes almost impossible for them to defend their current position. Brand awareness suffers and this leaves substantial gaps in the market – gaps that you, as a forward-thinking marketing leader, can exploit.
For example, you could create an in-depth eBook that addresses your customer's most pressing concerns. This should be supported by a series of blogs that delve deeper into specific subjects.
The benefits speak for themselves – increased traffic and improved awareness amongst your ideal customers which ultimately, leads to a greater market share.
2. Keep your audience engaged
When marketing represented only a small percentage of your company's overall budget, reducing spend on advertising channels in response to economic instability made a certain degree of sense. You could simply reuse existing marketing collateral while you waited for conditions to return to normal. The majority of your customers probably wouldn't notice anything amiss.
That approach is no longer feasible.
These days, customer experiences are digital and the way we consume information, solve problems, and evaluate providers has changed. In such a vibrant, engaging landscape, rolling out the same generic advertising material month after month isn't going resonate with your target market.
Proactively engaging with customers online via effective marketing campaigns helps reassure them that they can expect the same level of service and/or high-quality products they've always received. 84% of people say customer experience is just as important to them as products or services, so companies that cater to their customers in this way fare better than those that don't, regardless of the economic climate.
That's why even global giants like Amazon spend eye-watering sums of money on their marketing campaigns. They simply can't afford to rest on their laurels.
3. Remain top-of-mind
Customers may not be ready or willing to spend big on the latest customer relationship management (CRM) software or overhaul their internal communications system during a sustained period of economic instability. But they might be once the financial outlook improves, which is why it's important to keep brand awareness high during periods of upheaval.
Keeping your brand top-of-mind through a targeted marketing campaign will increase the likelihood of attracting new business further down the line. A recent Nielsen study found that top-of-mind brand awareness accounts for 90% of purchaser intent in the US automobile industry. This shows that being the most recognisable brand within a specific market has a direct impact on revenue.
By contrast, those that fail to maintain a continuous brand presence will find themselves on the back foot when they decide to step up their marketing efforts months later.
Leverage technology and external expertise
Marketing technology (martech) has grown to become an integral part of modern marketing. And nowhere is this clearer than automation.
Connected marketing automation systems that enable businesses to manage contacts, nurture leads, and analyse marketing performance are widely regarded as one of, if not the most strategically important capabilities for both B2B and B2C organisations. However, as investment in martech increases, many companies have found their existing in-house systems simply aren't up to the task of supporting cutting-edge technologies. To quote Gartner:
CMOs' struggle to effectively manage their marketing technology stack. Almost a quarter (24%) of Gartner's 2019 Marketing Organization Survey respondents said that marketing technology strategy, adoption and use is one of their top three weaknesses in their company's ability to drive customer acquisition or loyalty – Gartner
This can be problematic at the best of times but, when economic conditions demand an even more conscientious approach to marketing, it grows to become a serious issue. One that can seriously hinder your ability to capitalise on the inactivity of your competitors.
The most common solution to this problem is to partner with an external marketing agency. As specialists in their field with access to leading-edge technologies, they offer a breadth of scope, scalability, and strategic input that few in-house systems can match. Agency costs comprise 25% of total budgets, according to Gartner's latest marketing report, and this could well increase as businesses look to future-proof themselves against the next economic crisis.
Laying the foundations for long-term success
Beyond the short-term gains – capitalising on the indecision of your competitors and increasing brand awareness within your target market – maintaining an effective marketing presence during difficult periods lays the foundation for long-term success.
A study on the "time-lag effect", conducted by Data2Decisions and submitted during the 2008 IPA seminar Advertising in a Downturn, supports this argument:
Although most estimates of short-term payback from
advertising (i.e. over small numbers of purchase cycles) was around 50%, the
payback over the longer term (one to four years) was usually considerably
greater. A typical brand case study was shown where the long-term element of payback was over four times greater than the short-term.
ROI is crucial for stakeholders. And all the evidence suggests that, rather than simply trying to hold onto your existing budget, you should be arguing for a bigger share of the company's resources. That way, you can make the most of your competitive advantage and keep the momentum going.