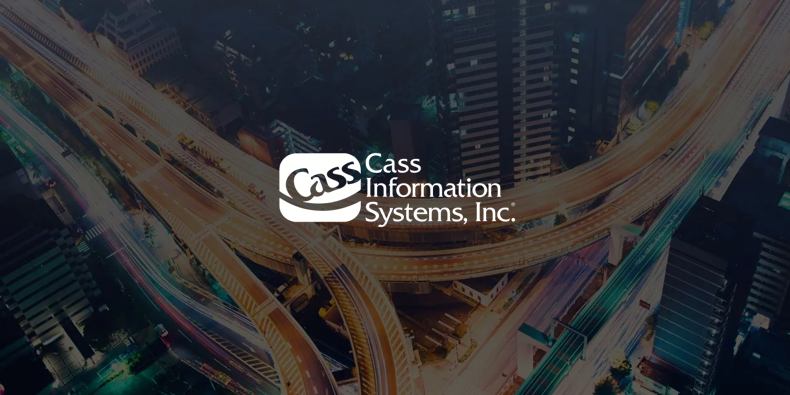 Blend and Cass Telecom have worked together to create a highly successful inbound program that, within a year, has seen a new website launched into a competitive enterprise market, and generated in excess of 2,000 visits and 50 qualified leads per month.
Cass Telecom, a division of Cass Information Systems, is a leading North American provider of enterprise telecom expense management services and solutions. Founded more than 100 years ago, Cass Information Systems is a long-standing and recognised leader in enterprise expense management across freight, waste, utilities and telecoms. Uniquely, the company's expense management services are supported by the wholly-owned and federally regulated Cass Commercial Bank, enabling it to deliver more than $50 billion in payments to over 45,000 vendors around the world. Cass Information Systems is publicly traded on NASDAQ: CASS.
Objectives and challenges
To seize growth opportunities in the North American market while simultaneously pursuing rapid expansion in EMEA, Josh Bouk, vice president of sales and marketing for Cass Telecom, knew that he needed to pursue digital marketing strategies that would take too long to implement at group level.
To grow at the desired rate, the division needed a modern, mobile-friendly website backed by marketing automation, and a robust content marketing strategy to raise awareness, drive traffic, and generate demand. Taking this initiative to market quickly required a dedicated divisional approach and suitable outside help.
After selecting HubSpot as the preferred marketing automation platform, and with a clear plan of what needed to be achieved, Bouk contacted several agencies in the US and the UK, looking for HubSpot experts who could also grasp the technical intricacies of the company's offering and operations, and bring international flavour to its global marketing presence.
Bouk quickly selected Blend for our demonstrable competence for technical B2B marketing, uncompromising commitment to quality, and proven results – and, of course, our status as one the leading HubSpot partners in the UK.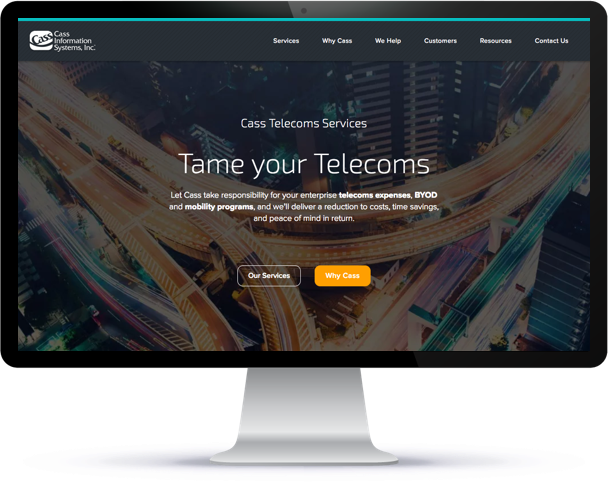 Launchpad website
Speed to market was priority so step one in the program was the creation of a launchpad website - an evolution of the Cass brand aligned to the international and inbound objectives of the Telecom division. The launchpad site was produced and made live just 3 months from our kick-off date.
As with every website we create, our search engine and conversion rate optimisation best practices were built in from the start. Thanks to the HubSpot CMS, the website is seamlessly integrated with all other marketing channels, providing complete visibility of every visitor's journey and story behind every new opportunity.
New pages are added to the site regularly, along with improvements to existing pages, further developing traffic acquisition and lead generation while providing more relevant information to an increasing range of personas.

Content marketing and lead generation
Once live with the launchpad website, Blend and Cass quickly set about building relevant traffic and generating leads through frequent content creation.
Calling on Cass' knowledge of the telecom expense management field, we write and publish blog posts twice weekly. Frequent blogging supports our SEO strategy and drives steadily increasing organic search traffic to all areas of the site, at an average monthly increase of 64% over the 12 months following launch.
As always, the blog posts we write are often technical in content and our ability to understand, digest and interpret complex subjects to create enjoyable, effective content is on full display.
Blog content also brings existing leads back to the site frequently, via the automated blog digest and use in the email cadences created by Cass Telecom's inside sales team.
Original, downloadable content on the emerging and enduring topics that affect buyers, alongside key pieces from industry analysts, convert anonymous visitors into to known leads for the sales team to engage, qualify and nurture.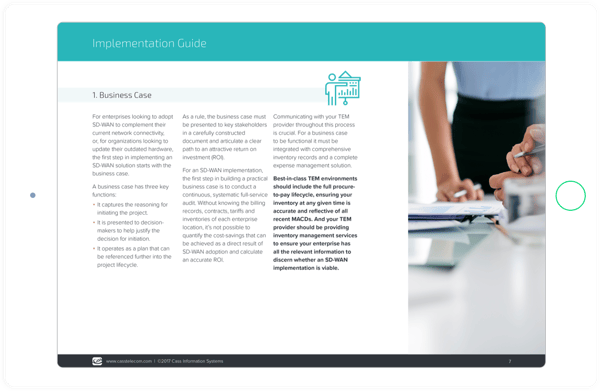 Salesforce integration and sales enablement
We have worked with Cass to ensure that inbound lead generation is aligned to the sales operation, through the sharing of content and integration of their HubSpot and Salesforce instances.
New leads are synchronised to Salesforce upon creation so that both marketing and sales enjoy complete visibility over the individuals and accounts that are engaging with their content and campaigns.
From zero to 2,000 visits a month, in one year
After launching the new website into a niche and competitive marketplace, and knowingly competing with the main corporate domain for some keywords, it has none-the-less risen to the point of receiving more than 2,000 per month, in just one year. The website now ranks for a number of attractive and competitive topics within the target market, and positions continue to improve.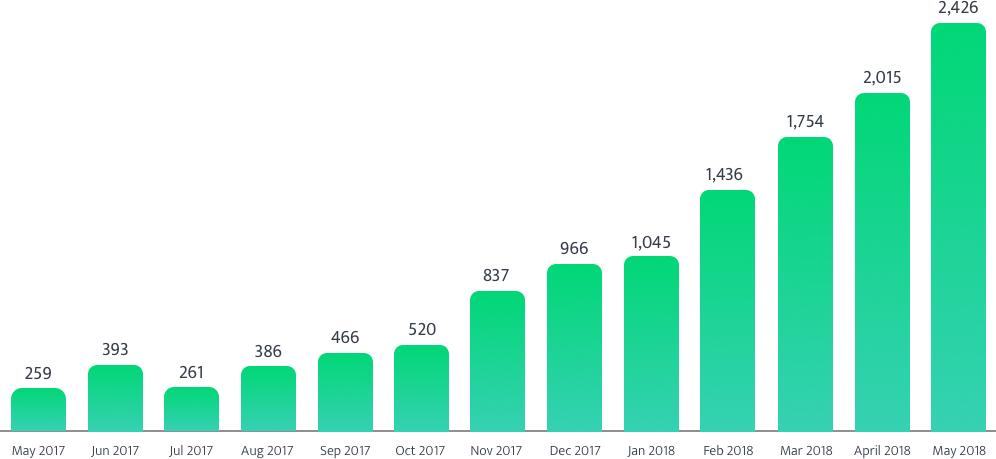 Traffic isn't the only metric to have grown rapidly - lead generation has seen similar increases. The contact conversion rate of the website regularly exceeds 3% and creates more than 50 new leads per month.
Cass's partnership with Blend over the website and inbound marketing has contributed to the achievement of the best revenue results in the history of the division, with a growth rate that is nearly 3x the industry growth rate, and a growing pipeline – all of which looks set to keep Cass on a ground-breaking trajectory.
Having seen the results Blend, using HubSpot and inbound demand generation, can deliver, Cass Information Systems has now engaged us to create a new website for the entire group, paving their way toward enjoying inbound-driven growth across all divisions.