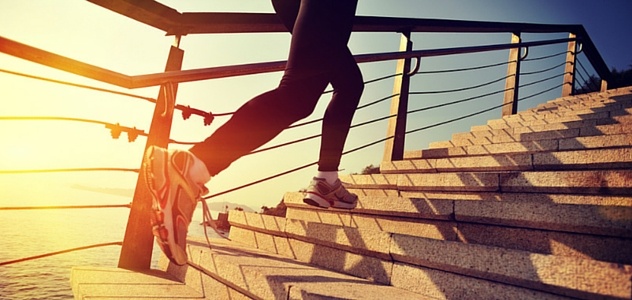 Optimising a blog post for inbound lead generation in B2B marketplaces is about creating content that is discoverable, provides value, guides visitors through your site and makes it easy for visitors to convert into leads.
Almost every business, even in B2B technology markets, has a blog these days. Despite this, when we meet new brands we invariably hear that their blog does nothing for them. They may be producing good content, but it obviously hasn't been getting them enough results. In that situation it can be difficult to see why using inbound marketing tactics would make a difference to your results.
Ultimately, creating a lead generation focussed blog post for B2B audiences will take four steps:
Make sure people can discover it
Make sure it's good
Make sure it starts a journey
Make sure conversion is easy
Now, I'm not going to suggest that these are easy steps to get right, but the good news is that each step is a cumulative effort. These steps will benefit your blog and more in-depth content, as well as your core site pages and, by doing things the right way, your results will only increase over time.
Step 1: Making Sure Readers Can Discover Your Blog Posts
What do I mean by making content discoverable? Well, findable breaks down into three, easy-to-remember Ss:
SEARCH
SEEK
SHOUT
When we work on SEARCH, we're ensuring that customers who don't already know about us can find us via Google or another search engine. This is your classic SEO.
When we work on SEEK, we're ensuring that customers who have already found us can find what they're looking for. You may have heard this process called user experience or UX.
When we're looking at how we SHOUT, we're looking at maximising the reach of every post. This is promotion, pushing your posts out on every potential medium within your budget.
There are a lot of myths and elements of misinformation when it comes to discussing what SEO means today. We've heard people say that it only matters that your content is interesting, or that it gets inbound links, and there's some truth to that, but here's the thing:
"Google can't tell if your content is interesting, it can only tell if it is relevant."
The Google 'spiders' which crawl your site are getting more and more intelligent with every algorithm update, but they have limits.
This means that every page needs metadata, and that you can leverage internal linking within your site to ensure that Google understands what your website is about. This is no dark art, and it's certainly not the bad old days of 'black hat' SEO, it's the systematic architecting of a modern website. It's using keyword data provided by a tool such as Moz or HubSpot to identify search terms and target key pages at your target markets.
So yes, I am essentially saying you that before you even begin to work on your blog post, you may have to fix your entire website. I told you this wasn't going to be easy, but it's the simple truth of all digital marketing:
"If Google can't find your blog, neither can your potential leads."
It's something that a lot of organisations, from SaaS companies and start-ups to established technology brands, struggle with, but the results really can be extraordinary. Even HubSpot recently admitted that some technical SEO work improved their organic traffic by 52%.
The other good news is that once you've done this, your blog and other content will probably also be more findable to people who are SEEKing it. However, using a free tool like Hotjar for heatmapping can show you how to improve your website's User Experience.
So then we're looking at how we SHOUT. If you're creating blog content and it's not going out via your company's social media, you're missing a free promotion opportunity. What's more, leveraging platforms like LinkedIn's Pulse posts from key members of your business team can increase the reach of your content while also providing inbound links to your site.
If you do have a budget to put behind your content, then you'll need to work on a strategy for segmenting, targeting and positioning your content.
Step 2: Making sure your content is good
Creating good content is often the easiest step. Your brand could be full of hidden resources for generating content. You and your colleagues understand your industry, and the problems that your customers are facing on a daily basis, so it shouldn't be too much of a stretch to create content that will be valuable to your potential leads.
So, what will you need to make sure your posts are reliably good quality?
FRAMEWORK
FOCUS
FREQUENCY
Your FRAMEWORK is the plan that underpins your creation of content. It outlines your target keywords, your target personas and topics that combine the two effectively. It's worth remembering as well that a strategy doesn't only look forward. By completing a thorough content audit, you can often identify opportunities to update, refresh and maximise the benefits of content you already have.
Working with FOCUS is then about ensuring that you execute this strategy thoroughly, in a way that helps you to delight B2B readers and customers. Keep your keywords prominent, and your personas in mind.
FREQUENCY can be tricky, butfreshness of content is important. We all get caught up in making sure the work gets done, and that can mean we lose focus on areas that don't seem as critical. If creating content regularly is something you're struggling with, working with a specialist B2B marketing agency that really understands your industry can be invaluable.
Step 3: Make sure it starts a journey
The longer a visitor is on your site, the longer you have to convert them into a lead. Creating a journey for your visitors will lead them around your site and your content, via internal links and calls-to-action.
What's great about this is that it will also help your SEO, because you're making sure that you're linking to relevant content, ideally with anchor text that includes relevant keywords.
Step 4: Make conversion easy
Making it easy for your readers to convert into leads ties back into the work on User Experience that you've already completed. Web developers will often talk about the importance of creating frictionless experiences for visitors, and ultimately, you will want to do the same in capturing lead data. Most conversions boil down to two questions:
Do I want what is on offer?
Am I prepared to give what I'm being asked for in exchange?
This is where your FOCUS comes back into play – if you wrote compelling, clear content, it should be easy for a reader to work out if they want your ebook or download. But even someone primed to convert can be put off by a form as long as their arm. Asking fewer questions may get you more leads, but ideally you want to gather information over time as leads work their way through your conversion funnel. It's easy to optimise for this using HubSpot, as lead generation forms can present different questions to people who have already given you their basic information.
Conclusions
Phew, that was a long one, so what was most important?
Sometimes, your blog may not be converting or getting visitors because it's attached to a terribly SEO-ed website. It's a harsh truth.
Creating good posts will need a strategy that marries the needs of SEO with valuable content that appeals to your target markets.
You'll also need to balance your own needs for information with your visitor's need to have a smooth experience on your website.
Getting all of this right can be tough, but the work builds upon itself, with each new post taking you a step closer to your goals.
It's true that anyone can write a blog post, but ensuring that a post generates leads for your business requires high level strategic thinking, and a serious will to get the work done. While this is a 4 step process, each step builds on the work of the others, helping you acheive the compounding gains that inbound marketing is all about.
As a rule, I try not to use too much jargon when I'm writing, but if you have found yourself getting stuck on any of my terminology, our B2B Inbound Marketing Glossary might be able to help.