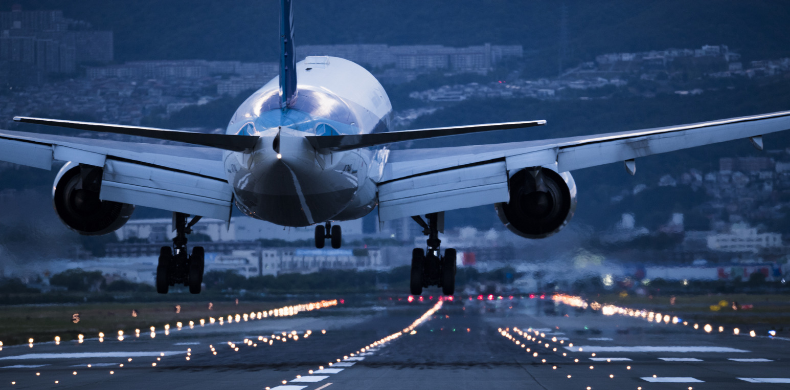 An inbound-ready website is written, designed and developed so that it performs the dual roles of enabling the success and harnessing the benefits of an inbound marketing strategy.
This means it supports the acquisition of traffic, the generation of leads, and the creation of demand, when inbound marketing is deployed alongside it.
At Blend, we often talk about the importance of having an inbound-ready website for inbound marketing to succeed at creating new demand for products and services. Frequently, the creation of such a website it a priority that defers the commencement of content creation etc. for some months.
Why an inbound-ready website is so important
In B2B marketing, inbound marketing is one of the most powerful strategies for driving reliable business growth. Content that drives traffic and generates leads is a cost effective, sustainable and, above all, likeable way to get on the radar of your ideal buyer. But the real gains, increases in qualified leads, opportunities and demand, can't be achieved by that content alone.
The website needs to perform to key functions in a successful inbound program, without which results will take a long, long time to materialise, if they ever do.
The website is the cornerstone of SEO
Website pages are a vital component in the search engine optimisation part of any content marketing or inbound marketing strategy.
A lot of the discussion around inbound is centred on the attraction and conversion of top of the funnel leads to then be nurtured until they are ready to purchase. While this is important, and the behaviours that support it are highly beneficial, there is also another, equally pressing need in B2B marketing - to be discovered by buyers who are already further along in the decision making process.
This is why, while the title of any blog post you publish should be aimed at a long tail search term that can help you attract buyers at the awareness stage of decision making, the other aim should be making the pages of your main website rank more highly for short, competitive keywords that align with the consideration and decision making stages of purchase.
To achieve this, the main website must have pages that are search engine optimised for the right short-tail keywords, so that blog posts can be easily and effectively linked to them with a consistent internal linking strategy. This simple but crucial step ensures that search engine crawlers see your main pages as being relevant and informative on the short tail search terms that frequently lead to purchase, and ranks them increasingly highly for them.
The website is the cornerstone of demand generation
B2B purchases rarely take place without a visit to the supplier's main website.
While some buyers may consume multiple pieces of your content before visiting your website and deciding whether to purchase or not, as many, if not more, will only view your website before doing so.
In B2B marketing it is very common for the majority of qualified leads to convert at the bottom of your funnel on their first visit to you website, and without having consumed any content previously - incredible but true.
Unless your website is written, designed and built to efficiently communicate the information that is critical to purchase and to effectively convert interest into opportunity you may miss out on a large portion of the success that inbound could generate for you.
What makes a website inbound-ready?
An inbound-ready website is, effectively, a runway - helping to land inbound traffic and guide it toward to point of turning into opportunity. Factors that can prime your website to perform this function well include:
Site structure and content - a website in which key pages are aligned to the primary SEO keywords and the path to purchase optimises both the internal linking opportunities in your content and the user experience for visitors. Fewer pages, more focussed on the SEO opportunities and information critical to purchase, create a stronger foundation than a large, sprawling website that this lacking in these areas.
Navigation - navigation is your way of telling website visitors what information is important to their purchase decision. Less is more. Pared-back navigation that focusses on the critical content for purchase, with other links moved to the footer, will improve engagement with the content that is truly important on your site and increase your bottom of the funnel conversions.
Conversion - providing relevant and varied ways for your website visitor to take that critical step and convert into a qualified, bottom of the funnel lead is vital to achieving inbound growth. For software businesses, demos and free trials can be tested as BOFU conversion offers, and for service businesses, consultations and assessments may be more appropriate. For all businesses, however, contact us and talk to sales options should be made easily available, as many B2B buyers still prefer to take this approach when engaging a supplier, particularly around complex sales. Live chat and messaging is, of course, also becoming more popular and can be easily tested these days as a conversion channel on your website.
Design - while good design is a subjective matter, most people can agree on what bad design is. Modern buyers demand a certain level of sophistication in design and a proportion of them will go elsewhere if your website looks like it was created in the last century.
Conclusion
It's time to think differently about your website. Objectivity trumps subjectivity when it comes to selecting what pages to include, how to structure it, what it says and even how it looks. Less is often more and getting the above elements right will be easier on a small site or over a phased implementation, and will result in a faster time to the desired results.