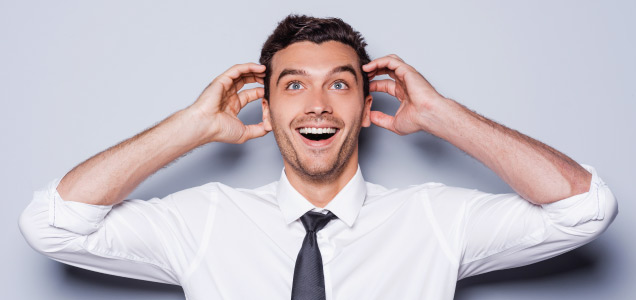 In order to be effective and valuable your website should convert unknown visitors into known leads.
If you want to make the most of the website you have, or produce a new one that engages and nurtures visitors until they identify themselves, you'll need to ask a few searching questions first:
Does your site have a blog?
It probably does but don't congratulate yourself too quickly. Before you do, work out whether the blog is responsible for actually generating traffic to the site. After all, that is the purpose of a blog.
Open your Google Analytics account
From the left-hand menu select Acquisition | All Traffic | Channels
Then from the menu just below the graph select Landing Page and enter "blog" in the search bar.

Depending on how your site is setup this should bring up list of blog pages and the corresponding figures. Check the usual information like sessions, bounce rate etc. This should give you a very good indication of whether your blog is actually being read.
A good blog presence will improve the ranking of the keywords you're competing for. Well chosen keywords within your blogs will help the right visitors find your business.
Note: An effective blog is now an essential element of a website.
How many prospects have filled in a form over the past three months?
If you don't know, or think it's less than a few then let's be honest, chances are you haven't even really thought about your site as a lead conversion tool. Lead conversion should be central to your thinking because the minute someone fills in a form on your site you can begin to evaluate their interest; what products they're interested in for example. It all helps you to begin a more personalised conversation. Without knowing who they are you're nowhere.
If on the other hand you have lots of enquiries via the site; congratulations, you're in the minority. Clearly you're ambitious so you'll probably want more. Why not read our guide on generating even more leads from your website.
Note: If you fail to identify your website visitors you cannot begin meaningful conversations.
Does your site rank for the right keywords?
Organic search traffic represents the most cost-effective way to generate traffic to your site, but do you actually have a strategy for developing your keywords and their insertion into on-page and downloadable content? No plan equals no hope!
Creating a great site that converts visitors into leads is no good if there are no visitors to begin with. The creation of pages whether they be your website pages, landing pages, downloadable content such as whitepapers or blogs must contain relevant keywords.
And, just like the measurement of forms completed, bounce rates and visitor numbers, you should be measuring the effectiveness of keywords, how they rank and whether they actually deliver visitors. Ultimately, do they deliver leads that convert?
Note: Keyword production should be planned carefully and measured frequently.
Does your site have well placed calls-to-action?
When a visitor arrives on your website it may well be for the first time. The site visit could have been prompted by any number of things; a referral, blog, email or search but without knowing it is important to have a well designed site that makes it easy to find what they're looking for.
Once found the next step should be obvious and depending on what your product or service is will depend what action is necessary. Whether it's online software demos or the option to buy a widget, a clear and logical journey through the site will result in more completed transactions.
Note: Thinking about what you really want your visitors to do will help you design a better user experience.
Is your site responsive?
Google has just (20th April 2015) updated its algorithm to reward websites that are truly mobile responsive. If yours isn't then the organic search results when using a mobile device will be in decline, meaning less people will find your website on phones and tablets and more people may find your competitions instead.
It's an obvious move by Google because they want to give a good experience to anyone searching for products and services regardless of the technology they're using.
Note: Cater for all devices by adopting responsive design
Is your site personalised?
Nowadays the contents of a webpage can be personalised for known visitors returning to the site. It results in a much more meaningful experience for them and a greater sales opportunity for you.
Imagine being able to adapt pages depending on what each person has done on your site before, where they are viewing from geographically, what sex they are, what device they are using and so on.
The opportunities are endless but it requires good management of data and careful planning too.
Note: Having a site that recognises returning visitors and adapts the content to them will become an essential part of a website's development brief.
So to recap - if you're unhappy with your existing site and are contemplating its replacement:
Plan for a blog designed to drive organic traffic
Think about how you can capture visitor data at every stage
Be sure about the keywords you want to rank for on Google
Create a customer journey throughout the site
Insist on responsive design
Use personalisation wherever possible
If you have no idea where to start you can always get in touch - we love discussing how modern site development can transform your online presence, deliver sales-ready leads and drive new business.