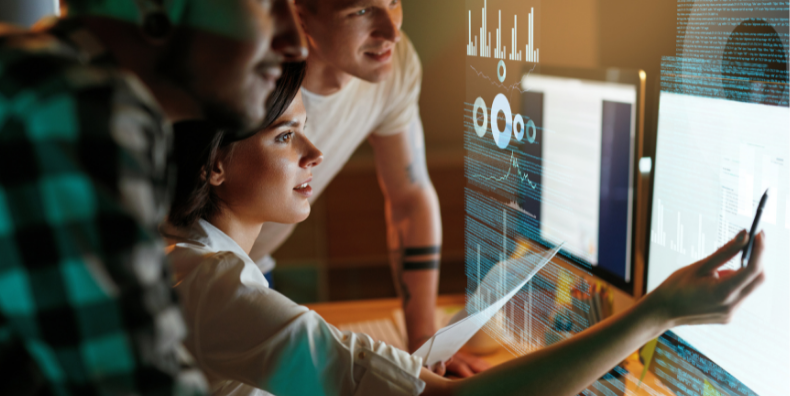 HubSpot recently announced the launch of CMS Hub Starter. This new, entry-level tier of their CMS Hub is positioned to give marketers and developers the tools they need to generate growth through their website at an affordable price.
Currently priced at only £21 per month, CMS Hub Starter is significantly cheaper than CMS Hub Professional and Enterprise (priced at £330 and £990 per month respectively).
Given that CMS Hub Starter retains much of the core infrastructure associated with CMS Hub Pro, the price point will make it very attractive, especially when compared with popular open source CMSes. However, some of the unique value-added features of the CMS are limited (or restricted), meaning it will not be suitable for every business.
To help you understand if it is right for your business, we explore the most important things to know about CMS Hub Starter.
Secure, reliable, and fast
Unlike many popular open-source alternatives that leave security, speed, and the reliability of your website to you, CMS Hub Starter is commercially developed and maintained by HubSpot. As standard, it provides:
SSL certificate
Website application firewall
Globally hosted CDN with 99.9% uptime
24/7 monitoring and threat detection
Automatic updates.
CMS Hub Starter takes care of much of the maintenance and security associated with a traditional CMS, allowing you to focus on building a website that supports demand generation and business growth.
Easy-to-build websites
CMS Hub Starter allows the creation of a website that is built by developers, but managed day-to-day by the marketing team. This is surprisingly unique! It's not unusual for businesses to rely on either a simple website page builder managed by marketing, that requires no development support, or a complex CMS that requires developer support for even small updates. CMS Hub Starter gives the best of both worlds; letting developers use the tools, technologies, and workflows to create flexible themes that marketers can work within, giving marketing ownership of the website.
15 website pages
One of the main restrictions to HubSpot's CMS Hub Starter is it is limited to 15 website pages. While it is possible for small businesses and start-ups with a simple proposition to launch an inbound-ready website with 15 (well-optimised) pages, e.g. homepage, products/ services page, about us, pricing page - this is less attainable for small-to-medium sized companies with a more complex offering, or for a business looking to scale quickly.
The evolution of your products and/or services, the creation of language variants of your website, and supplementary content such as case studies, customer reviews, quickly take a website beyond the 15-page limit.

CMS Hub Starter does offer HubSpot's fully integrated blogging platform and unlimited blog posts to support content marketing.
No HubDB
HubDB lets developers build database-driven content modules that serve a specific function and embed them within multiple pages. While this may sound technical, it simply makes website maintenance easier by allowing marketers to update and manage website content across multiple pages, instead of a page at a time. A valued feature of CMS Hub Pro, HubDB can be leveraged on:
Resource hubs / Knowledge centers

Events listings
Team pages
Searchable directories
Without HubDB, these types of content can become unmanageable as the number of pages on your website grows.
No CTAs or dynamic content
Perhaps the most surprising limitation of CMS Hub Starter is the removal of HubSpot's CTA builder. The tool allows marketers to create eye-catching CTA buttons and add them to web pages, landing pages, and blog posts to guide visitors toward valuable content and conversion points. While in-text hyperlinks are an alternative, they are less visible, and it can be difficult to analyse their performance, hindering your ability to influence the buyer's journey.
Similarly, the withdrawal of dynamic (a.k.a. smart) content means it can be difficult to personalise the user journey to nurture leads and delight visitors. Dynamic content leverages the valuable insights that you have on your visitors, leads, and customers and lets you provide a personalised experience by presenting visitors with relevant content tailored to their needs.
No A/B testing
If you're business with high traffic volumes and short sales cycles, or an e-commence business, A/B testing can help you understand if your website is optimised for conversion and lead generation, and performing to its best. With CMS Hub Pro, it's possible to test everything from; the position of a CTA to see if it impacts conversion rates, to experimenting with different copy and designs on web pages and landing pages to see if it reduces bounce rates and improves time on site.
Limited analytics
CMS Hub Starter includes standard website analytics reports in a dashboard, but the inability to edit or filter the data means it can be difficult to understand how your website is performing at a deeper level. Alternative tools such as Google Analytics may provide you with the additional data you need, but it doesn't compare to the power of HubSpot's all-in-one reporting and dashboard tool available with CMS Hub Pro.
Is CMS Hub Starter right for you?
If you are a small business looking to launch a simple, effective website and blog, underpinned by an infrastructure that provides a fast, secure and reliable experience for visitors, CMS Hub Starter could be just the right CMS for you. However, if you are looking to empower your marketing team and build a website that can grow and scale with your business, CMS Hub Pro is likely the better choice.