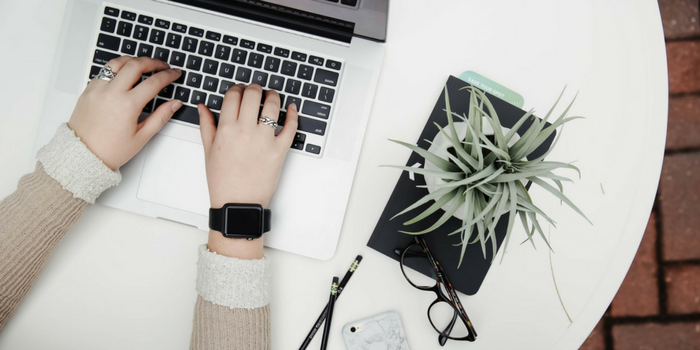 Sometimes we all need a little inspiration when planning a blog post, whether it's the topic, title or accompanying image.
Considering there is so much competition in the blogosphere, it can seem overwhelming to write a popular and unique piece of B2B content.
Before planning a topic or blog title, ensure you know exactly who you're writing for. Check out our previous blog post on why persona research is important for content creation.
The tools I've suggested below are useful guides to help you write something valuable and informative for your target audience. They are all free and simple to use, with some tools providing a little light entertainment along the way.

If you're in charge of keyword research and content topics, Übersuggest can provide hundreds of ideas based on top Google searches, at the touch of a button. Simply, pop in a keyword, and this handy tool will generate a list of popular search terms using that particular word or phrase.
For example, entering 'blogging' results in 330 suggestions and the option to download the entire list of keywords directly into an Excel spreadsheet – useful to keep as a reference guide.
I've used one of Ubersuggest's examples in this blog post title.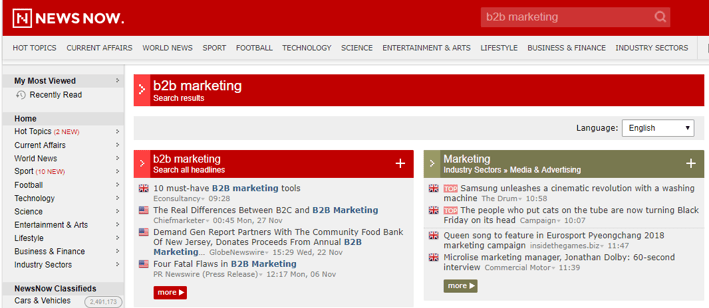 Looking for timely, relevant news about a specific industry? This can be useful when you need to write a blog post or an opinion piece about the latest industry research or B2B hot topic.
Simply enter a topic into the 'Search/Filter' bar at the top, and you'll see all the latest news within the last month surrounding that topic. What's great is that the page is frequently updated, so you'll be the first to know what's trending.

HubSpot provides a very handy tool to help find an interesting and catchy blog post title. Enter up to three nouns or ideas you want to focus on and HubSpot will deliver five examples each time.
I typed in 'blogging' and these examples popped up:
5 Tools Everyone in The Blogging Industry Should Be Using
10 Things Your Competitors Can Teach You About Blogging
The Worst Advice We've Ever Heard About Blogging
What Will Blogging Be Like In 100 Years?
The History of Blogging

With a little tweaking, the top example would be a great alternative title for this blog post.
Give HubSpot's generator a go.
Once you've decided on a blog post title, test it with CoSchedule Headline Analyzer to ensure the title is SEO-ready. This nifty tool looks at the readability, grammar and overall structure, giving you an overall score.
The tool will also give you tips on perfecting the title length, balancing keywords and using emotive language to create a powerful blog post.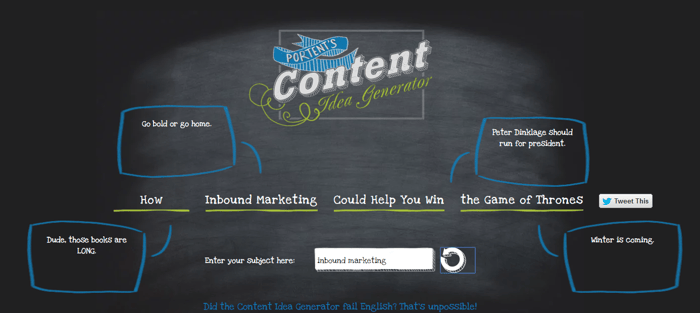 This is definitely a fun way to find your next blog post title.
Not only will this tool suggest an eye-catching title, like 'How Inbound Marketing Could Help You Win The Game of Thrones', there's a few jokes thrown in too.
Create a blog title with Portent.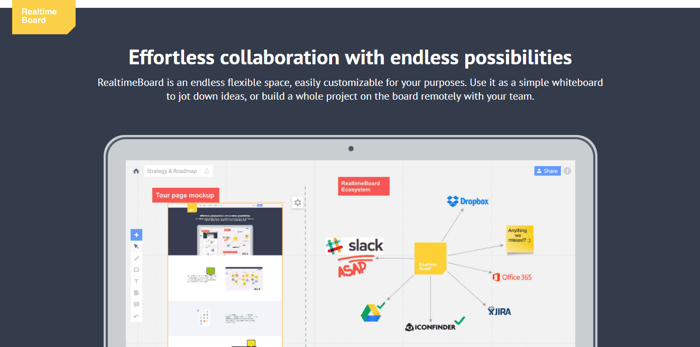 It can be tricky if you and other team members are based remotely but need to work on creative ideas together. RealTimeBoard is great for jotting down ideas, notes and diagrams all in one place to plan blog topics or an important piece of content. It's a simple way to create a visual strategy that other people can easily access and contribute to.
The basic account is free but can be shared with up to three people so it's perfect for online collaboration.
Start your first project here.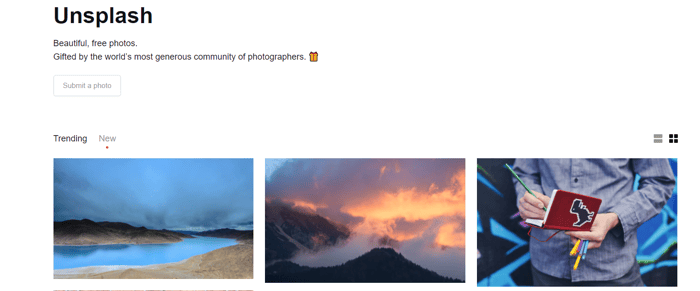 If you don't want to shell out for a blog post image, finding free ones to share and publish publicly is a tricky task. Even stock photos can sometimes look too generic or not be quite the right fit for that inspiring piece of content.
Unsplash has thousands of beautiful and artistic images that are free to download and use. It's quite tempting to spend hours admiring the breath-taking landscapes. I found a relevant yet simple one for this blog post.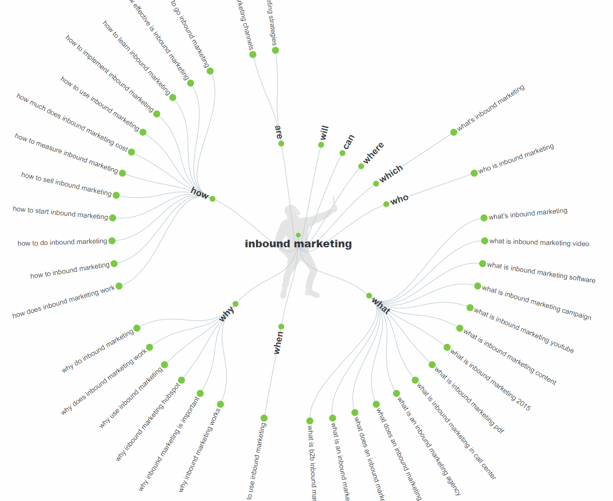 This is yet another free way to find out the questions and topics your target audience are asking about on search engines. Once you've entered a topic, you'll be shown a content diagram covering all the whys, hows and whats on your chosen topic.
You'll notice the homepage background is an interesting choice!
Find out those important questions.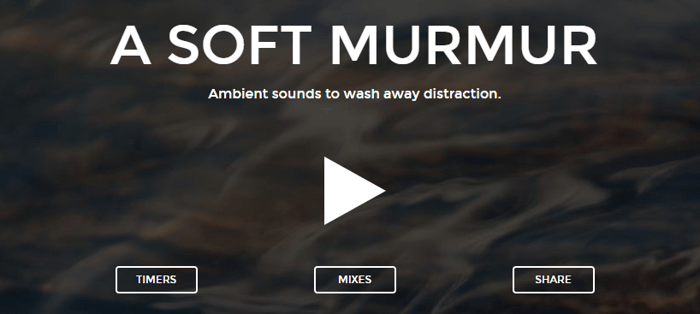 If you work in a busy office, you'll most likely cherish the rare, peaceful moments you get to write without distraction. A Soft Murmour gives you the opportunity to pick and choose comforting and ambient sounds to drown out other noises, so you can focus on just writing.
All you need to do is choose your sound and hit play.

Need help with structuring your sentences to improve readability? With Hemingway editor, you can put text straight into the page and the grammar will be graded. This tool can help you write simple and concise copy, ensuring it's easy for your blog visitors to read.
I put the above paragraph into the page and here are the results: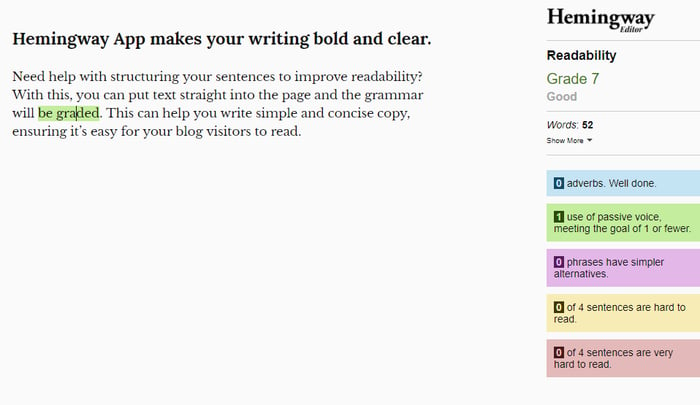 So, 'be graded' needs to be changed to the active voice.
The sentence could be changed to, 'You put text straight into the page and the Hemingway editor analyses the grammar.'
The above blogging tools should give you plenty of inspiration to write your next brilliant piece of content. You may even have enough topics and titles for the next year!
Of course, don't forget to review the blog in the final edit to ensure it is fully optimised for SEO.
Go forth and write!