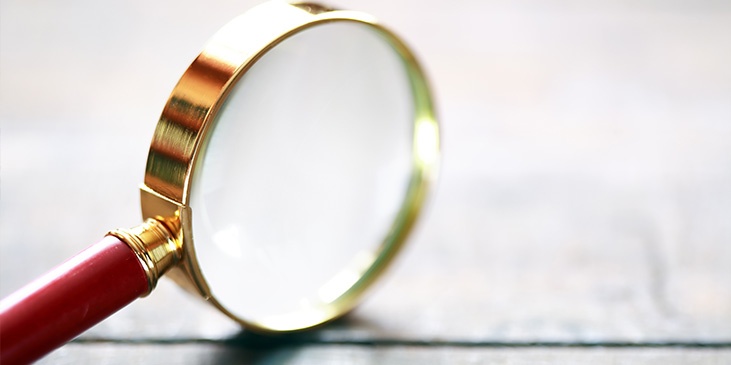 SEO continues to change as search engine algorithms update. To help you maintain your B2B SEO success, here are our latest DOs and DON'Ts.
The changing times of B2B SEO
Google updates its algorithm on a constant basis. So often, in fact, that we rarely get big updates like Hummingbird and Panda anymore. And since internet use has never been higher, thanks in part to the pandemic, SEO has never been more important. So, as Google continues to adjust the levers, SEO continues to evolve, and so too does our best practice.
1. DO: Use analytics to measure performance
Before you start optimising your website for search, you need to know which keywords you're trying to rank for. We like to use SEMRush, but Moz, or Ahrefs are also recommended.
Top Tip: Try to target phrases that relate to your business, but have a low difficulty score. These are high-value, low-competition keywords that can help increase relevant organic traffic.
After your optimisation activities are complete, we recommend that you follow your keyword analytics over time to see which phrases need attention. When your rank slips or you spot an opportunity, just use the tips below to help get your keyword back up the rankings.
2. DO: Focus your content around keywords
Include your primary keyword in your title and meta title. In Google search results, you have 600 pixels to impress the user before Google cuts your title short. That's about 60 characters, but we recommend no more than 55 just to be safe. That's plenty of space for your primary keyword and a compelling title.
Top Tip: Use pipes to divide up the copy in your meta title to save space. For example: <title>Save Space Today | Use a Pipe | It's Easy!</title>
In the body copy, keep your content simple and specific to your topic area. Squeezing in extra, irrelevant information for the sake of word count generally won't improve B2B SEO.
Remember that search engine algorithms are now able to understand context and conversational language. This means you don't have to repeat an exact keyword or phrase. We recommend using keyword variations, long-tailed keywords, and keyword expansions.
3. DO: Use relevant links
Links are about quality, not quantity. Too many links make your content looks spammy, but a few relevant links to key internal web pages and a few external links to authoritative sources will benefit your SEO.
Top Tip: When linking to external sites, make sure the link opens a new tab. You don't want to direct users away from your website.
When internally linking, make sure you link specific keywords that you want the target page to rank for. Prioritise structured linking to your pillar, product and service pages to have the greatest effect. This can help B2B businesses improve their SEO.
Websites have a "freshness value" that Google detects and uses as part of its ranking algorithm. Links from "fresh" pages often bring more value.
4. DO: Optimise images for SEO with alt text
With all forms of media on your website, remember to label, tag or add alt text to them, so they become visible to search engines. It doesn't have to be a long description.
The primary purpose of alt text is for accessibility so visually impaired users can understand the image. This should always be the main use of alt text rather than just pure SEO value. So while it helps to include your primary keyword, don't just leave it at that.
In B2B SEO this can be a challenge when you're using stock photography. But get creative with it. Here's an example: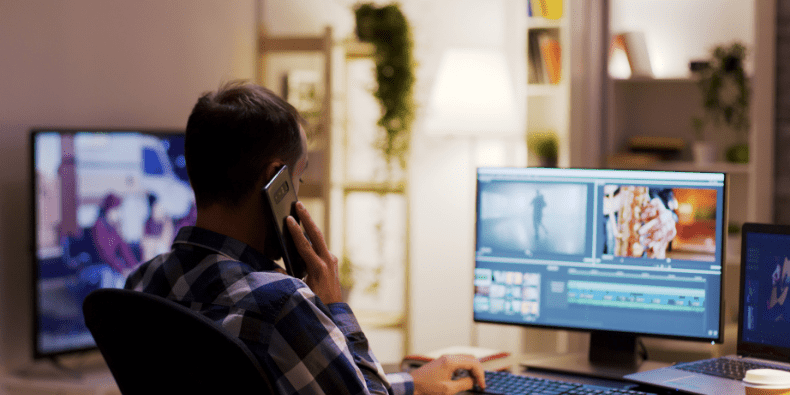 Primary keyword:

video marketing

Good

<

img

src

="videomarketingb2b.png" alt="Young man working on his video marketing from home">

Bad

<

img

src

="videomarketingb2b.png " alt="video marketing video marketing business what is video marketing

">
5. DO: Create relevant content
B2B SEO can be simple. Just focus on relevant content that your customers will enjoy reading. This increases your chances of moving up the rankings and brings more visitors to your site. into your site. This is fundamental to the inbound marketing methodology - create good quality content and the customers will come to you!
Quotable and shareable content increases the chances of getting backlinks from other sites. A backlink from another website will be recognised by search engines as a vote of confidence in your content.
6. DO: Optimise your site with Core Web Vitals in mind
Mobile devices are responsible for over 50% of global website traffic. As such, Google places greater emphasis on "mobile-friendliness" and responsive websites. Google's Core Web Vitals (CWVs) standard is now a ranking factor, so it's vital to your SEO performance. We've also found that responsive web designs can result in lower bounce rates on B2B websites. And lower bounce rates mean better SEO.
So, building a responsive site with CWVs in mind can really help your results.
7. DO: Disavow poor quality inbound links
In some cases, the success of your SEO can be negatively impacted by third-party sites through no fault of your own. If poor quality websites link to your content, you may be penalised by search engines.
To regain control of your SEO, you can disavow harmful links. This tells Google not to take those links into account when it determines your ranking.
8. DON'T: Ignore user search intent
Serving a user's search intent is Google's ultimate goal with search results. It's also why we consider the buyer journey to be so important to B2B SEO strategy.
We divide intent broadly into informational intent, commercial intent, and navigational intent search.
If the user wants information, create content that gives them information. If they want to buy, point them at your product/service page. If they want to navigate to a specific page through a search query, make sure you own your own brand's navigational query.
We see search intent most often misapplied when informational keywords (e.g. benefits of visualisation software) are targeting product/service pages. The content on the page is designed to sell to someone who isn't interested in buying. The result? Higher bounce rates, low time on page, and fewer conversions from organic search.
9. DON'T: Copy large pieces of external content
Firstly, let's dispel an old SEO myth — duplicating your own content doesn't harm your SEO; it just doesn't help it. But this isn't the case for copying someone else's content.
Search engines almost always favour original content and push non-original content down the rankings. Being original might be hard for some B2B businesses, where the market, technology, or general environment doesn't see that much change. In this situation, try and find a new way to present your content in a way that's more engaging to your buyer.
This differs from syndicated content, which sees third party sites hosting your published blog posts on their website. If done properly, this may help increase traffic, as you gain access to their audiences. To avoid the issues with content syndication entirely, you could consider guest blogging, or, do as we do, and focus on creating original content.
10. DON'T: Link too often to external sites
Today, the only negative effect of too many outbound links is that it makes your content harder to read. This results in higher bounce rates – something that search engines will pick up on.
11. DON'T: Overuse keywords
Yes, search engines want content that has a clear theme but overusing a keyword puts customers off and can reduce conversions. We know that Google doesn't penalise this directly, but when repetitive content leads to a poor user experience, you may be ranked lower as a result.
Top Tip: Use synonyms and word association. This allows search engines to identify the topic of your content, without affecting its readability for users.
12. DON'T: Set and forget
Good B2B SEO strategies include provisions for reviewing and updating your content. Your competitors don't stop competing against you, so you need to keep your content accurate and up-to-date. This is one of the reasons why we've chosen to update this blog.
When reviewing content, use your keyword research to add any subtopics you might have missed. Check that the information you're sharing is still relevant. For product/service pages, make sure offers are accurate and the latest features are included.
SEO continues to be a key B2B marketing tactic
Take these pointers and apply them as part of an inbound marketing strategy today. We're confident that your SEO will begin to improve. But remember, SEO is a process that takes time, so be patient. With diligence and focus, your website will bring in high-quality traffic and potential leads.
This article was originally posted in 2016. It's been updated to reflect the latest SEO best practice.