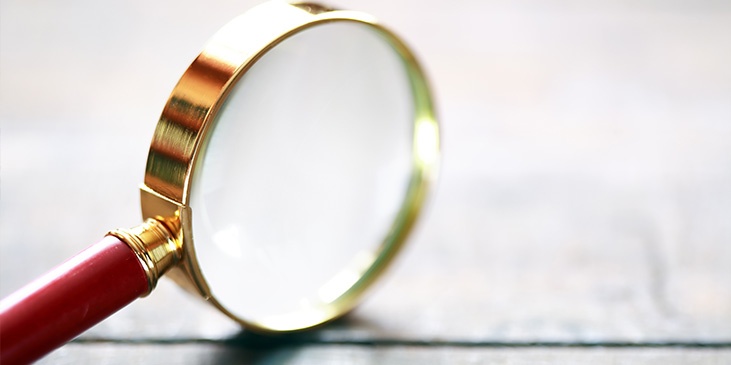 SEO has changed over the years as search engine algorithms have become more sophisticated.
For the most part, this is good. It has improved the user experience, ensuring that spammy or weak content websites don't rank highly on search engines.
To make sure you stay on top of your SEO strategy, here's our 12 DOs and DON'Ts for modern-day SEO.

DO: Use analytics to measure performance
Before you start writing your content, you must know which keywords you're trying to rank for. Using keywords analytics is an effective way to inform this decision. We like to use Hubspot, but you can also use Alexa, Moz or Marketo.
Our tip: try ranking for phrases that relate to your business, but have a low difficulty score - meaning that fewer businesses or sites are comepting for them. We've also found that it's often specific, long-tailed keywords that result in the best conversions.
Even after you start writing content, we recommend that you follow keyword analytics over time to see which phrases need attention. When your rank slips or you spot an opportunity, just use the tips below to help get your keyword back up the rankings.
DO: Focus your content around keywords
First things first, ensure your title (and meta title) relates to the content or keyword clearly. When searching on Google, you will have 55 characters to impress the user before Google cuts your title short. We believe this isn't too much of a problem, so long as the first 55 characters of the title are engaging!
In the body of text, ensure that your content is simple and highly specific to your topic area. Trying to squeeze in extra, irrelevant information generally won't help your SEO. What's more, search engine algorithms are now able to understand context and conversational language. This means you don't have to repeat an exact keyword or phrase, instead we recommend using keyword variations, such as long-tailed keywords and keyword expansions.
DO: Use relevant links
When using links, it's always quality over quantity. Too many links and your content will look spammy, but a few relevant links to key internal web pages and a few external links will tend to benefit your SEO.
When internally linking, make sure you link on keywords you want to rank for and ensure you only link to a web page once. Having multiple links to the same web page won't increase your SEO, but its unlikely to harm your SEO either, so if the link enhances the user experience, then go ahead, so long as you are using different anchor text each time. We think that the most effective links direct users to the most important web pages in your website, such as the homepage and product pages.
Although surprising to some, a recent study has shown that even external linking to credible websites can boost your SEO. Just make sure the link opens a new tab, as you don't want to direct users away from your website.
DO: Optimise images for SEO
With all forms of media on your website, remember to label, tag or add alt-text to them, so they become visible to search engines. It doesn't have to be a long description. We tend to add a long-tailed keyword to an image, which can make all the difference. Once traceable, search engines can understand more about what your content offers users and, if its relevant, increase your ranking in the process.
DO: Create relevant content
SEO can be simple. Just focus on creating relevant content that your customers will enjoy reading. This increases your chances of moving up the rankings, as more and more users come into your site. This is fundamental to the inbound marketing methodology - create good quality content and the customers will come to you!
In addition, creating quotable and shareable content will increase your chances of getting back-links from other sites. A back-link from another website will be recognised by search engines as a vote of confidence in your content.
DO: Make web pages mobile responsive
Ensure your website is mobile responsive. Google will favour mobile-friendly websites, as they provide a better user experience. This also means you must have links and buttons that are easily clickable on mobiles; ensure they are big enough to be activated with the user's thumb.
The benefits of designing for mobile are two-fold. Not only are mobile-friendly websites preferred by search engines, but they are generally preferred by users too. We've found that responsive web designs can result in lower bounce rates - a metric analysed by search engines to determine your ranking. The lower the bounce rate, the better it is for your SEO.
DO: Rank for region-specific keywords
For those small B2B businesses that aim to occupy a specific region, you don't need to be competing with multinational conglomerates over keywords. With the release of Google's local search display, it's now far more effective for local businesses to try to rank for region-specific keywords. And if you don't know what relevant local words or phrases to rank for, remember to revert to your keyword analytics tool.
DO: Disavow poor quality inbound links
In some cases, the success of your SEO can be influenced by third-party sites through no fault of your own. If poor quality websites link to your content, you may be penalised by search engines. To regain control of your SEO, you can disavow harmful links, essentially telling search engines not to take those links into account when determining your ranking.
DON'T: Copy large pieces of external content
Firstly, let's dispel an old SEO myth. We've found that duplicating your own content doesn't seem to harm your SEO; it just doesn't help it either.
However, this doesn't seem to to be the case for copying someone else's content. As search engines get smarter, they tend to favour original content, consequently pushing non-original content down the rankings. Duplicating a small amount of content won't hurt, but copying and pasting large segments probably will.
This differs from syndicated content, which sees third party sites hosting your published blog posts on their website. If done properly, this may help increase conversions, as you gain access to their audiences. If you do decide to syndicate your content, make sure you understand how to do so safely - choosing only high authority sites and using methods to ensure that you get accredited. To avoid the possible issues with content syndication entirely, you could consider guest blogging, or, do as we do, and just focus on creating original content.
DON'T: Link too often to external sites
We've found that linking too often to external sites can harm your SEO. Google has recently started penalising unnatural outbound links.
However, we feel that the truly negative effect comes from your content looking spammy as a consequence. This will make your content hard to read, most likely resulting in high bounce rates - something that search engines will pick up on. And although it may seem obvious, make sure you don't link to external sites that contain adult content or gambling.
DON'T: Overuse keywords
Yes, search engines do want content that has a clear theme, but overusing a keyword can put off customers, potentially reducing conversions. In terms of search engines, we've found that they don't penalise this directly, but they may find that your repetitive content has lead to high bounce rates, which may result in a lower ranking.
A simple work around is to use synonyms. This ensures search engines can still identify the topic of your content, without affecting its readability for users.
DON'T: Try and cheat the system
Link schemes such as buying back-links, using hidden links, and participating in link networks are all archaic ways to increase SEO. With search engines becoming smarter, these techniques not only don't work, but tend to be actively penalised. Not only will you be penalised, but the content you produce when using these tactics will be of reduced quality - a key factor in generating higher quality inbound leads.
Taking these pointers and applying them as part of an inbound marketing strategy should improve your SEO. But remember, SEO is a process that takes time, so be patient, and eventually your website will bring in high quality traffic and potential leads.
SEO is a fundamental part of content marketing, expand your knowledge by downloading our Introduction to Content Marketing ebook.