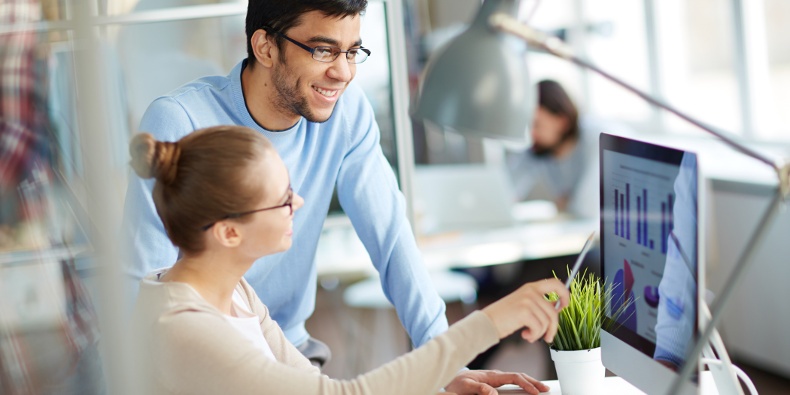 Hubspot has sunset its Keywords Tool, and it is the perfect time for marketing teams using Hubspot to review their SEO toolkit.
A strong SEO strategy is based on thorough research, so we should look beyond Hubspot to find the niche tools that support our needs.
Recent changes in Google's ranking algorithm have increased localisation of search results. Due to this, rank can only be recorded accurately if captured in the location of interest. In addition, topic research and strategy has begun taking precedence over keywords throughout content marketing. Content marketers are shifting their focus to the hub-and-spoke or topic cluster method.
Hubspot, whose logo reflects this method, launched a Content Strategy tool to aid content topic generation and campaign reporting. Though the tool was released before the Google update, the algorithm change and other trends have led to Hubspot prioritising topic clustering over keyword researched content.
However, keywords still affect organic results, and, despite Google's algorithm becoming "smarter" at interpreting content, there are SEO patterns and techniques that benefit inbound strategies. Here at Blend, keywords and SERP rank continue to be an indicator of organic traffic while keyword research bolsters data-driven topic generation and link building. Divorcing keywords from SEO strategy greatly reduces a marketer's ability to quantify and predict organic traffic.
In the past few months, Hubspot has been winding down the focus in their CMS on the keywords report. On May 30th, their keywords tool was disabled. However, the new Content Strategy tool does not track and report on keyword rank like the old tool. This is an opportunity to expand the SEO suite to include new features that harmonise with Hubspot's hub-and-spoke content approach.
What are the top tool features for successful SEO?

Everyone should assess these features in their Keyword Tool alternative:

Rank Tracking
Keyword Volume
Difficulty Keyword Grading
Search Engine / Country Settings
Customisable Dashboards / Exportable Data
Cost
Rank Tracking
Campaign rank tracking allows targeted keyword results to be measured over time, comparing performance month-to-month or week-to-week, which is invaluable when evaluating impact of recent content optimisation projects. On-demand rank checkers allow you to efficiently check rank at different search engines and regions, without having to bloat your campaign keywords, which is brilliant for investigating spikes of new organic traffic.
Keyword Volume
Keyword volume is the amount of search a particular term gets per month. This can allow you to go after the most attractive keyword opportunities at all times. It is also valuable for identifying industry language differences across global markets.
Difficulty / Competition Keyword Grading
Keyword difficulty is measured in different ways but typically indicates how hard it is to get content ranking highly for that particular term. This data can steer your strategy, leading you to focus on achievable opportunities while building towards the more competitive keywords. Coupled with keyword volume and topic relevance, difficulty allows you to assess the relative attractiveness of any keyword.
Search Engine / Country Settings
With Google's algorithm localising search results, it is important to ensure your keyword research is drawn from the locations most relevant to you. Likewise, many people overlook alternative search engines outside of Google. Some industries use Bing more often due to IT departments limiting browser options. Chances are your competitors are overlooking Bing rank, so there is less competition and more opportunity.
Customisable Dashboards / Exportable Data
Whether you want to create unique reports or quickly forward results to your team/clients, having exportable data is valuable for a team with lots of internal communication or data-driven SEO strategy. Likewise, a customisable dashboard allows you to catch opportunities and performance drops quickly.
Cost
Finally, pricing is a factor in any business decision. Weighing up the benefits of features against costs is important when assessing which product best suits your strategy workflow, keyword capacity and target markets. The following recommendations are based on our experience and SEO methodology, however, the right tool will depend on your own needs.
Ahrefs is the king of domain authority and backlink checking. However, Ahrefs fails to offer the keyword and campaign tracking that a Hubspot Keyword tool alternative ideally should.
Moz Pro is the paid software suite from SEO experts Moz. It offers a wide range of services but unfortunately suffers from redundant data and a lack of cohesion across its UI. The functions seem to have been added incrementally which results in a disorienting suite, which is an issue when a lot of features are provided.
Most Affordable - Google Search Console
Google Search Console shows the total clicks to your website through queries/keywords searched on Google. This is valuable when assessing the keywords you are ranking highly for and which targeted keywords are bringing in the most traffic. This click data is useful for telling you which URLs rank, but not what pages they actually land on.
Google Search Console is free to use and has the basic features required for keyword tracking. It is reliable and up-to-date, due to being maintained by Google themselves. However, it is primarily an on-demand rank tracker, rather than a long-term campaign tracker.
Most Complete - SEMRush
SEMRush provides a complete package. There is a full suite for researching keywords, organic performance, advertising opportunities, competitor domains and existing backlinks.
The project tools support very customisable long-term campaign tracking and there are a host of additional features for auditing and assessing your content. However, this complete package comes at a higher cost. With most of the features, such as auditing content and backlinks, not in regular use, it is a shame that you must pay for a complete package at all times.
Most Accurate - SERanking
With the constant shift in algorithms, it is vital to ensure search-engine rank is as accurate as possible, to report back on your keyword strategy. SERanking has the best ranking that we have found. The keyword campaign tracking is customisable and in-depth, with options for search engine and country. If you require local rank tracking also, we have not found a more supportive tool for local SERP (Search Engine Results Page).
The pricing model is modular and incremental, so your SERanking package and pricing can scale with you as your needs grow. This is ideal for SMBs who do not provide SEO as their core service.
Due to our data-driven SEO approach and the focus on tracked keyword campaigns, we have chosen SERanking for our clients. This investment has already provided us with actionable opportunities and broadened our keyword research.
Conclusion
The right search engine tool ultimately depends on your needs. Organic leads convert at a higher rate than those from other traffic sources. Hence, SEO should inform the rest of your content strategy, and having the tools to investigate and measure is vital.
If you require high-volume or extra features, than SEMRush or Moz Pro should fulfil every need. If you are just getting started with SEO and have a basic search engine campaign, then free tools such as Google Search Console could suffice. However, for most businesses SERanking provides you with the crucial tools and dependable accuracy across the board.