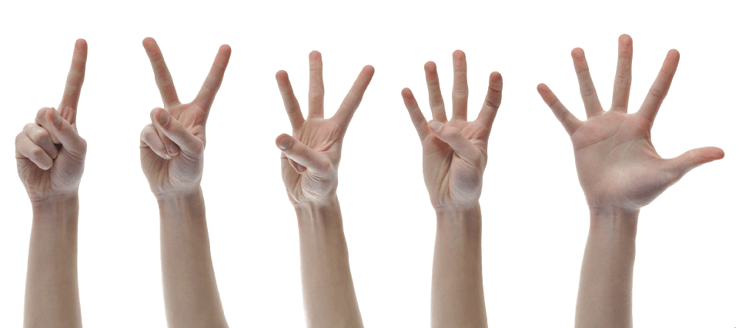 If you are thinking of hiring an agency to support your Inbound marketing efforts there are a few questions worth asking before selecting your chosen partner.
Do you use Inbound for your own agency?
The answer should be 100% yes! And they should be gagging to show you exactly what they're doing to generate their own leads. Preferably they'll be using a marketing automation platform like HubSpot and will be able to walk you through their content, workflows, emails, contacts, deals and social channel management.
If they're not all-in with Inbound for themselves then they're unlikely to empathise with your business challenges. "Do as I say not as I do" is simply not good enough. Choose an agency that has cut its teeth on Inbound for themselves first and you will benefit from their sometimes-painful experience.
Do you develop websites and what are your other digital services?
Great websites are central to Inbound success; good design is no longer enough. Visitors now expect a frictionless user experience that recognises their immediate needs. Websites developed by agencies that understand the Inbound methodology will outperform traditionally built ones every time.
If you are considering an agency for Inbound, make sure they have the technical chops and design skills in-house for website development.
Don't forget the other digital services needed for successful Inbound:
Copywriting
Strategy development
SEO
Digital design
Development
Social media
PPC, online advertising and social promotion
These are the areas that will need to combine for best lead generation results.
Do you begin with strategy?
It's tempting to want an agency to begin producing output as soon as they're engaged but, and this is the important bit, spending money creating content, building a website, sending emails and other activities before a strategy is in place will cost you in the long run.
An agency that seeks to properly understand your market and your competition along with the personas of your customers, where they spend their time online, and the keywords they will use to find you, will achieve much better results over the long term.
Laying solid foundations to underpin your Inbound marketing is the hallmark of a quality marketing agency - avoid working with any agency that bypasses this step.
Will you help us learn the Inbound methodology?
You'll want to work with people who are open and helpful from the outset. Those that keep you in the dark and duck the opportunity to bring you and your team up to speed are likely to be more interested in their business than yours.
Choose an agency that has the confidence to be open - they're likely to be more successful and will be happy that, one day, you may be able to manage your own Inbound.
Can I meet your team?
Whether it be in person or over video conferencing, always choose to meet the team before engaging. It will tell you a lot about the agency and whether it has the in-house skills to support you. A good rapport is essential in any relationship between client and agency; you'll want to be as sure as possible that you'll get along when the pressure is on.
If the answer is no, it may be that there isn't an in-house team or perhaps morale is low. Find out for sure.
If you want positive answers to all these questions, the Blend team would love to hear from you.