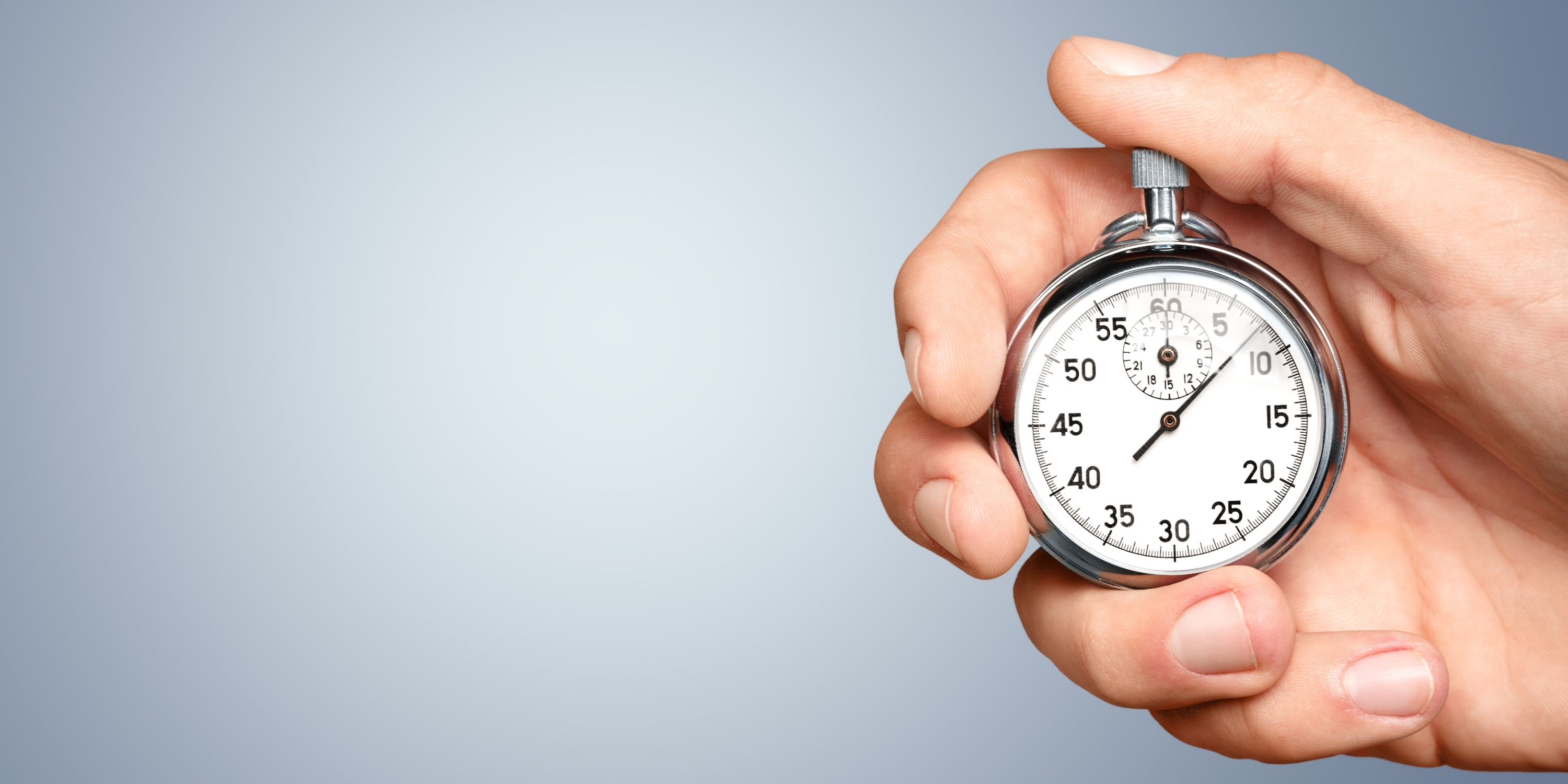 We've all been there. You spend countless hours creating brilliant content that's destined to set the world on fire. Then you click publish and watch – in abject dread – as your blogs slide down the rankings to the internet graveyard: SERP page 2 and beyond…
I'm sorry for your loss.
But it doesn't have to be this way. With some SEO know-how, the right tools, and a few tweaks here and there, your content can reach the top of the SERP, boosting the amount of traffic flowing to your blog and driving more conversions.
Here are 5 easy SEO wins that'll help you improve your blog traffic fast.
Write with keywords in mind
See what works and do it better
Craft a killer blog title
Nail the technical stuff
Promote your blogs
SEO quick win #1: write with keywords in mind
Before you start, you need to ensure there's an audience for the content you're writing. This is where keyword research comes in.
SEMrush is ace, but there are a bunch of great keyword research tools out there. They let you type in the topic your content is exploring and see the search terms people are using to find that type of content.
For the sake of this blog, let's say you're in the business of selling web design services.
To increase SEO, you decide to write some blogs around 'web design trends'. First thing's first, head to your chosen keyword research tool and type in 'web design trends.' Here's what SEMrush will give you:
The tool displays the top keywords for your topic and roughly how many people are searching with them. Without getting too nitty-gritty, you'll want to choose a keyword that has a decent volume (the number of people searching for it per month) and low keyword difficulty (KD%) – anything over 70% can be trickier to rank highly for.
Typically, the more niche your keyword, the more likely you are to rank highly for it. Longer-tail keywords may pick up less traffic over all, but they're great to use when producing evergreen content that can slowly but surely crawl their way up the SERP.
With this knowledge in hand, you can be confident that there is indeed an audience for content exploring web design trends – brilliant!
SEO quick win #2: see what works and do it better
The next step is to whack your chosen keyword into Google and see what type of content is currently spotlighted on the first page. This will give you an idea of the type of content you'll want to create to have a chance of ranking.
Click through the sites and consider:
The length of the content – are most of the articles long-form or short and snappy?
The type of content – are they blogs, infographics, videos, or something else entirely?
The structure of the content – are they listicles, interviews, Q+A's, etc.
While it can be tempting to go against the grain and create content that's truly unique, when it comes to winning the SEO race, it's rarely a good idea. Instead, ape the competition. See what's already performing well in the SERP and produce a similar style of content, done better.
If, for instance, you find that the top three pieces of content are listicles, your blog should adopt this format too. Same goes for length – if most articles are pushing the word count, get typing!
Blending in in this way may seem counter-intuitive, but trust us, it'll give your content a much better chance of ascending the ranks to the top spot.
SEO quick win #3: craft a killer blog title
Your blog's title is the first and only chance you get to grab your audience's attention. Not only that, it's the very first thing search engines look at when assessing whether they should dish up your blog in the SERP. Suffice to say, getting it right is vital.
Here are some top tips for writing attention-grabbing headlines:
Include your keywords
Sounds obvious, but make sure your title includes the keywords your targeting. This lets Google know what your content is about. As a rule of the thumb, the closer your keyword is to the beginning of your blog title, the better.
Keep it snappy
You want your blog title to be concise. Anything over 70 characters will be cut off when displayed in the search results page, which is at best messy and at worst frustrating for your audience.
Appeal to emotions
Include an emotional pull in your blog title. We're not suggesting you get too mushy, but consider the problems your audience has and how your article will help solve things. Use words like 'quick' and 'easy' if your audience is time-starved, or 'in-depth' and 'comprehensive' for audiences looking for a deep dive. You get the idea.
Going back to our web design trends blog, here's an example title that's well optimised for SEO:

SEO quick win #4: nail the technical stuff
You're a subject matter expert, so you don't need me to tell you what to write in the body of your blogs. But how you write and structure your content can dramatically impact your chances of making SERP page one.
Here are some technical tweaks you can make when writing your blogs to boost SEO and attract organic traffic.
Format headings correctly
Headings are the second thing Google's bot scans for when deciding whether to serve a piece of content up to searchers. Formatting them correctly is an essential piece of the SEO puzzle.
Most blogging platforms make adding metatags to headings easy, but you can always add them in Word before copying and pasting to your blog, too. They should be formatted as follows:
H1s – Only your blog title should have the H1 metatag
H2s – Use H2s for all your main subheadings
H3s and H4s – Use these for sub-subheadings and sub-sub-subheadings
Formatting your headings in this way is not only best practice from an SEO perspective – making use of sections and subsections will make your blog more digestible for your readers as well. Speaking of which…
Write for readability
Always write your blogs with readability in mind. This means structuring your content for easy reading and a great user-experience. Here are some top tips:
Use bullet points for lists. They're great for skim readers and break up content nicely.
Vary the structure of your sentences and keep them nice and concise.
Avoid stuffing your blog with keywords. It's bad form and Google will penalise you for it.
Proofread your blog before you publish it. At the very least, parse it through Grammarly.
Use images to break up long sections of text.
Link to your other pages
Internal linking is essential. It turns your blog from an insightful nicety to an SEO powerhouse, piping SEO juice directly into your business's home and service pages.
For successful internal linking, hyperlink to other pages on your website where appropriate and only once per mention. For example, if you offer cloud management services and the text 'cloud management services' appears in your blog, link the first instance to your corresponding webpage. The more blogs you have linking to your internal pages, the better chance those pages have of ranking in the SERP for those linked keywords.
SEO quick win #5: promote your blogs
Publishing your blog without supporting it with promotion is like sitting in a sports car with an empty tank. It may be impressive, but it's not going anywhere.
If you want your blog to make a splash, you need to make a song and dance about it. Here are a few easy ways to do this.
Email
Email is an excellent channel for reaching your audience, so make use of it. You could email certain sub-sects of your mailing list with targeted blogs, or send useful how-to blogs to customers who need help using your products or services.
Also, most content management platforms make it super easy to set up a blog digest. This means that whenever you publish a new blog, those subscribed to your digest will be alerted to it in their inbox.
Social Media
Social media platforms are perfect for sharing your articles. They encourage engagement with your content (likes, comments, shares) and there's a chance your blog could go viral and rake in millions of views.
The more views your blog receives, the more Google assumes it to be useful, and the more likely it is to scale the SERP – so encourage engagement as much as possible.
Start improving your blog traffic today
If you do your keyword homework, assess the competition, create an awesome blog title, master the fundamentals, and shout about your blog from the internet's rooftops, you'll see traffic to your site increase in no time.