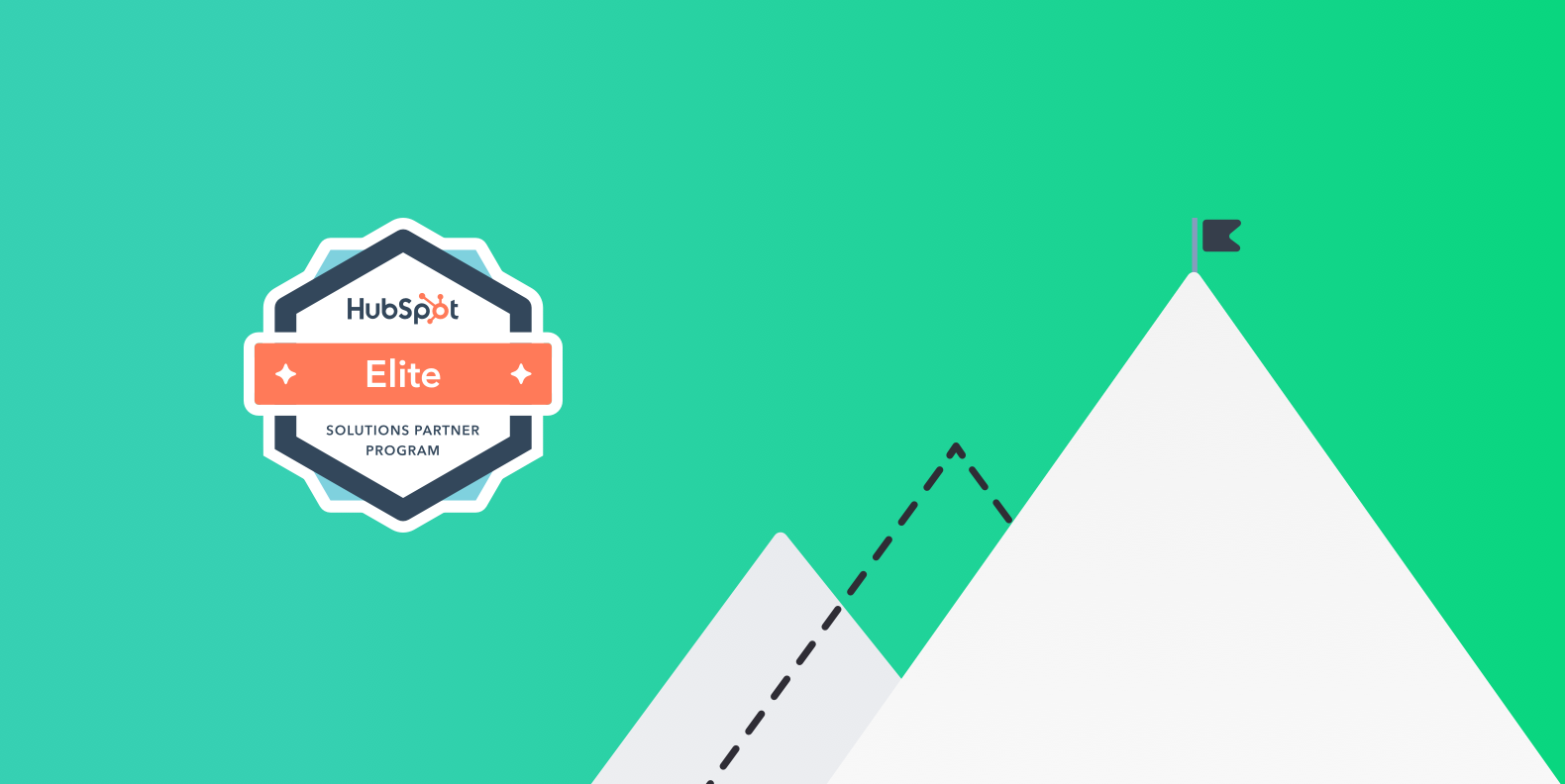 We are delighted to announce that Blend has achieved Elite Solution Partner status with HubSpot following an incredible year of continued growth and focus on inbound B2B demand generation.
As proud as we are to have reached the Elite tier, how we got there gives us as just much satisfaction – practicing what we specialise in and growing the inbound way. All along we've remained focussed on the reasons we started Blend in the first place, what our goals for the future of our agency and team are, and worked to continuously improve our company culture in what has been an extraordinary time due to the Covid-19 pandemic.
How, and why, we became Elite.
When we started Blend in 2010 we set ourselves the objective of building an agency that delivered incredibly reliable results for B2B SMEs and enterprises, thereby offering them real, measurable value. Wherever possible we've built our services, teams and processes around this objective. And we measured our success in terms of customer retention and our reputation for being dependable marketing partners.
As a part of this drive to consistently deliver results, we partnered with HubSpot in 2013, to bring additional transparency, measurability, scalability, and repeatability to the services we offered and the results they produced.
The combination of our services and HubSpot's software works incredibly well together, creating tangible benefits for our clients, powering our growth, and helping us to define our unique proposition of true inbound demand generation for ambitious B2B technology companies – combining high-quality inbound marketing, website development on the HubSpot CMS Hub (with over 80 websites launched and more to come), and HubSpot services including onboarding, implementation and integration.
As we grew, so did our vision, and we set our sights on becoming a leading B2B demand generation agency with a global reputation for high-end work.
Over the years that followed, we acquired and retained a continuous presence at highest tiers of the program, quickly rising through Gold, Silver, and Platinum levels and being only the second agency in the UK to reach the Diamond tier. Now, thanks to the extraordinary efforts of our whole team, and our unwavering focus on delivering demand generation success for our clients, Blend has reached the next milestone set out for us by the HubSpot partner team – the illustrious Elite tier.
Blend has been an exemplary agency partner ever since joining the program in 2013. As leaders in inbound B2B demand generation, they combine expertise across the whole HubSpot CRM suite with incredibly talented and passionate strategy, creative, and technical teams, all in-house — making them a true full-service inbound agency and a partner of choice for B2B companies looking to grow. I'm thrilled to see them join the elite tier of HubSpot's Solutions Partner Program, a fitting recognition of their commitment to quality and their focus on client success.

Katie Ng-Mak, VP, Solutions Partner Program, HubSpot
The future for Blend, and our clients
We remain fully committed to our goal of building a world-class B2B demand generation agency. One with un-matched in-house talent across strategy, creative, and technology that enables our client to effectively drive their demand the inbound way. One that uses the full HubSpot suite to help businesses unify their systems and data, remove friction from the customer experiences, and connect demand generation to the whole customer lifecycle. And one that, together with our clients, works to uphold a high standard for what agency-customer partnerships can look like and achieve.
Naturally, none of this is possible without an incredible team. We continue to invest in our people and our culture, both to ensure that we continue to offer services of the highest quality and to tackle the challenges and changes introduced by the pandemic. We've always aimed to hire, nurture, and retain passionate creative talent and now we are supporting them by developing the operational support they receive, so that everyone is able to focus on what they do best as much as possible, to the benefit of the clients they support. As we grow the team, we continue to evolve our structure and processes to continually improve the service our clients receive.
If you want the growth of your B2B technology, SaaS or Professional Services company to be increasingly powered by inbound demand generation - with a content marketing strategy that supports buyers from discovery to decision, a market-leading website that turns interest into opportunity, and a connected suite of systems that optimise the entire customer experience - we could very well be the right partner for you.