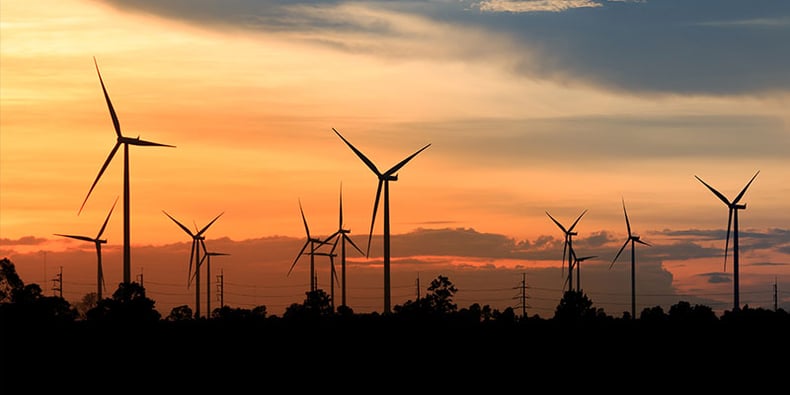 Content marketing can generate positive ROI for B2B brands if it is effectively measured and created within a strategy that effectively balances acquisition and conversion.
These 4 steps will help you create a content marketing strategy that is focussed on creating measurable bottom-line results.
1. Measuring Marketing Return on Investment (ROI)
The most important metric for any piece of marketing, from a blog post to an event stand, is return on investment (ROI). With more B2B brands allocating budgets to content marketing agencies than ever before, it's vital that they understand how to measure it effectively.
To measure Marketing Return on Investment, you need:
to know how much you're investing in your content marketing
to have clear attribution of your incoming leads and prospects
Once you know what you're spending, and can clearly see the sources of your leads, you'll be able to measure what your website content is currently contributing to your sales funnel, and your bottom line.
Matching incoming leads to sources can be difficult to set up using Google Analytics; it will be easier with a marketing automation platform, such as HubSpot. These platforms will also allow you to see the performance of individual pieces of site content.
If you can, this is also a good time to think about adding a heatmapping tool such as Hotjar to your website. It can provide valuable qualitative insight into conversion, which will be useful later.
2. Creating an Acquisition Strategy
The primary goal of any content marketing strategy is acquisition. We write blog posts and pages because we want people to come and read them! It seems simple enough, but the fact is that not enough people really consider what this means for their strategy.
Acquisition breaks down into two key elements:
SEO
Promotion
Now, SEO isn't generally considered to be a marketing practice. The team at Smart Insights focus their efforts on teaching marketers how to manage SEO specialists, but:
The truth is that all marketers creating content need a sound understanding of optimising content for search.
I'd recommend that all marketers watch Rand Fishkin's Whiteboard Fridays to get a better sense of how SEO works in a variety of contexts. In terms of planning your strategy, use a combination of keyword data and trend analysis to identify topics that will resonate with what people are currently searching for. Create blog posts with the aim of increasing the ranking of your core site pages, ensuring that both are optimised. It's not easy, and it's certainly not a quick win, but a continuous, focussed approach will ensure that you build organic traffic.
Promotion can be broken down simply into paid and unpaid promotion channels. You can pay for traffic on search engines, or via most social media (we particularly recommend LinkedIn and Facebook for B2B). Search advertising has the advantage of using the same work that you've put into your SEO – you'll know what keywords you want to promote your site on and you'll have content that's relevant, which is important when we move onto looking at conversion.
3. Creating a Conversion Strategy
Creating content in an overarching strategy that includes conversion points and lead nurturing brings qualified leads to even the most niche SaaS website, B2B product or service.
Conversion strategies influence content creation, as they dig more into questions of visitor/audience behaviour. They consider what people are looking for at different stages of their customer journey, and what will convince them to share information with you. In the broadest terms:
At the start of the journey, people are at the Top of the Funnel. They're researching and learning, or just reading. You're going to need some interesting and extremely relevant content for them to be willing to give up their details. If you capture information at this stage, you can then work on lead nurturing workflows.
Towards the Middle of the Funnel, people are learning more about solutions and providers in order to gauge the market. Your content needs to be accessible on your site and can include a mix of service specific pieces, such as our guide to content marketing, and classic 'proof' content such as case studies and product information such as pricing pages.
At the Bottom of the Funnel, things should be simple. Make your contact information readily available, create a compelling conversion offer such as a free trial or demo, and get ready for the calls and emails to come in.
Marketing automation emails and smart content can help you nurture prospects, but ultimately creating a clear customer journey through your content is the key here. No blog post is ever created in isolation – that's why you have a strategy in the first place.
4. Rinse and Repeat
Now, you may find that you have elements of this already covered. If you have marketing automation already, the chances are you have a fairly clear sense of your Marketing Return on Investment (MROI).
Of course, the truth is the strategy process is never really over. You'll always be monitoring, analysing and tinkering with your content, and creating new material to keep filling your funnel.
Over time, your focus will shift. Your data will tell you what area you need to work on most:
Does your site have a high rate of conversion, such as 3% or higher? If so, you should focus on Acquisition.
Are you getting good organic traffic volumes, such as more than 50% organic traffic per month? If so, you should look at Conversion.
For us here at Blend, content marketing is always integrated into our overarching inbound marketing strategy. To find out more about how inbound works, and how it works for B2B, download our guide here.